News Items - September 2015
Updated On: Oct 289, 2015
Teamsters Negotiating Committee reaches tentative carhaul agreement
Sept. 1, 2015 | The Teamsters National Automobile Transporters Industry Negotiating Committee reached a tentative agreement yesterday for a new national carhaul contract. The Teamsters Committee unanimously endorsed the tentative agreement (TA). Details of the TA will be announced when leaders from local carhaul unions meet to review the proposal. The meeting date and time will be announced in the near future. If leaders of the local unions endorse the tentative agreement, it will then be sent to members for ratification. Stay tuned.
Hoffa: New platform makes unions strong, America stronger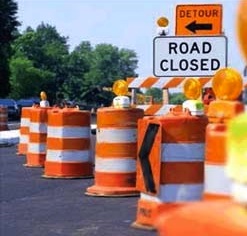 Sept. 2, 2015 | Today, more than 1.4 million members of the International Brotherhood of Teamsters are compensated for their skills and hard work with salaries and benefits that give them dignity and allow them to live a middle-class lifestyle. If this were true of more American workers, our economy and our country would be better off. This is a message the Teamsters intend to bring to the entire American workforce as part of the union's new "Let's Get America Working" campaign — if our nation is to prosper it must be union strong, America stronger. The Teamsters are unveiling a plan to help achieve those goals. Continue reading...
Teamsters call out UPS over ALEC politics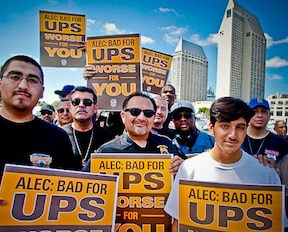 Sept. 4, 2015 | The Teamsters Union has joined a broad-based coalition of 84 investor, public interest and civil rights groups to persuade the United Parcel Service (UPS) to cut its ties with the controversial American Legislative Exchange Council (ALEC). Launched in 1973, ALEC says it is a think-tank that provides a "constructive forum for state legislators and private sector leaders to discuss and exchange practical, state-level public policy issues. It also develops model policies and resolutions on economic issues". However according to public interest non-profit SourceWatch, ALEC is a corporate "bill mill" dominated by Republican politicians that enables corporations to provide state legislators wishlists that benefit their bottom line: "Corporations fund almost all of ALEC's operations and pay for a seat on [its] task forces where corporate lobbyists and special interest reps vote with elected officials to approve 'model' bills," claims SourceWatch. Continued...
Local 355 Retirees' Summer Party another great success
Sept. 8, 2015 | This year's summer party was great as always, reported Bob Eney, president of the Association of Retired Members, in the group's bi-monthly newsletter. "We had 260 signed up for the party. A very special thanks to all of the volunteers. Congratulations to Danny Williams, who won the 50/50 and donated a nice amount back to the club." Photos by Stan Pietrowski can be viewed here.
UAW in no rush to negotiate with Detroit automakers
Sept. 9, 2015 | UAW President Dennis Williams said Monday the union is making progress with all three Detroit automakers and is not ready yet to pick a target in its contract negotiations, even though there are only seven days left before contracts expire for about 141,000 autoworkers.. This year, the UAW also has the difficult task of meeting the expectations of many union members who haven't had a raise in 10 years. Continued… Related: Hoffa pledges solidarity with UAW in Big Three negotiations. "I know you haven't picked a target yet, but it's one of those three," Hoffa said. "If the UAW goes on strike, I make a pledge on behalf of the 1.4 million Teamster members – we will honor your picket lines."
Local union leaders to meet Sept. 22 to review tentative agreement
Sept. 14, 2015 | Carhaul members will receive a newsletter via snail mail this week outlining the next steps regarding the National Carhaul Agreement. In the meantime, you should know that Local 355 leaders will join other leaders of carhaul locals Tuesday, Sept. 22, 2015, to review and vote on endorsement of the tentative agreement. Included in the newsletter will be instructions for your participation in a national conference call the evening of Sept. 22nd, and ballot information and schedule.
UPS Freight foursome takes first place (again) in our Fall Golf Outing
Sept. 15, 2015 | Despite cooling temperatures and periodic downpours, thirty-five Teamster members and retirees golfed 18 holes at the Eisenhower Golf Course in Crownsville, Md., last Saturday. Check out team winners and photos here.
Labor Dept. awards Teamsters $4.6 million training grant
Sept. 16, 2015 | The Teamsters Safety and Health Department has been awarded a $4.6 million grant by the U.S. Department of Labor (DOL) to establish apprenticeship programs for workers in the trucking industry. The grant will be awarded over a five-year funding cycle. Continued...
Reminder: National conference call Tuesday, Sept. 22
Sept. 17, 2015 | Carhaul Teamsters are invited to participate in a national conference call at 8 p.m. (EDT) to get information about the tentative agreement. Callers will be able to submit questions about the TA. The call in number is 877-327-9495, the ID code is 111566. Carhaul business agent Bill Alexander encourages you to participate in the call. "If you have any questions at all about what is in the agreement, this is your chance to get those questions answered."
Rest in peace, little Finleigh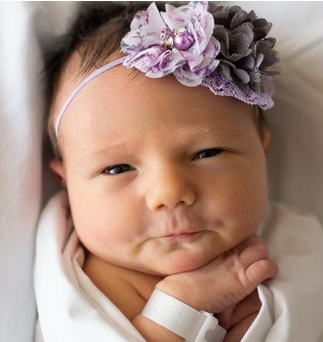 Sept. 18, 2015 | Three-month-old Finleigh Harper Adams, the granddaughter of two Local 355 members, Dave Adams (Movie Industry) and Jon Whitsell (YRC Freight), passed away this week. A fundraiser for Finleigh's family has been launched at the crowdfunding website, GoFundMe. Please show your support for the Adams and Whitsell families during this difficult time. Donations can be made here. Viewing is today 3-5pm and 7-9pm (service at 8pm) at Connelly Funeral Home of Dundalk, 711 Sollers Point Road, Baltimore, MD 21222.
Teamsters protest as Treasury debates allowing pension cuts for 1.5M retirees
Sept. 21, 2015 | The retired Teamsters are among a group of as many as 1.5 million retirees from a long list of different labor unions nationwide that could see their pensions slashed under a new law quietly approved late last year. The immediate target of the angry Teamsters was the U.S. Department of the Treasury, which is in charge of administering the new law, the Multiemployer Pension Reform Act of 2014 (MPRA)…[the] MPRA allows pension fund trustees new freedom to reduce promised benefits in cases where the long-term solvency of the fund is in danger. Full story… Also, Hoffa joins Congressional leaders, retirees at rally to stop pension cuts. Watch the video.
Important meeting Wednesday at the Baltimore union hall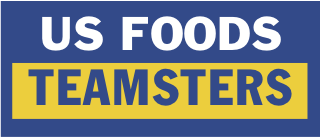 Sept. 22, 2015 | There will be an important meeting Wednesday, Sept. 23rd at 7pm for all US Foods members. You are strongly urged to attend this meeting. A meeting notice flyer is available here for download. Please copy and share with your member coworkers.
Leaders of carhaul local unions endorse tentative agreement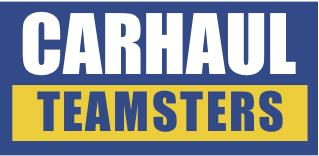 Sept. 23, 2015 | Leaders from local unions that represent carhaul members yesterday endorsed the tentative national carhaul agreement, paving the way for members to vote on the proposal later this month. Ballots will be mailed to members on or about Monday, September 28 and will be due back on or about October 15, when they are scheduled to be counted. The proposed 2015-2019 National Master Automobile Transporters Agreement (NMATA) contains numerous improvements for Teamster carhaulers and their families over the next four years. Learn more here.
Drivers at US Foods authorize a strike *
Sept. 24, 2015 |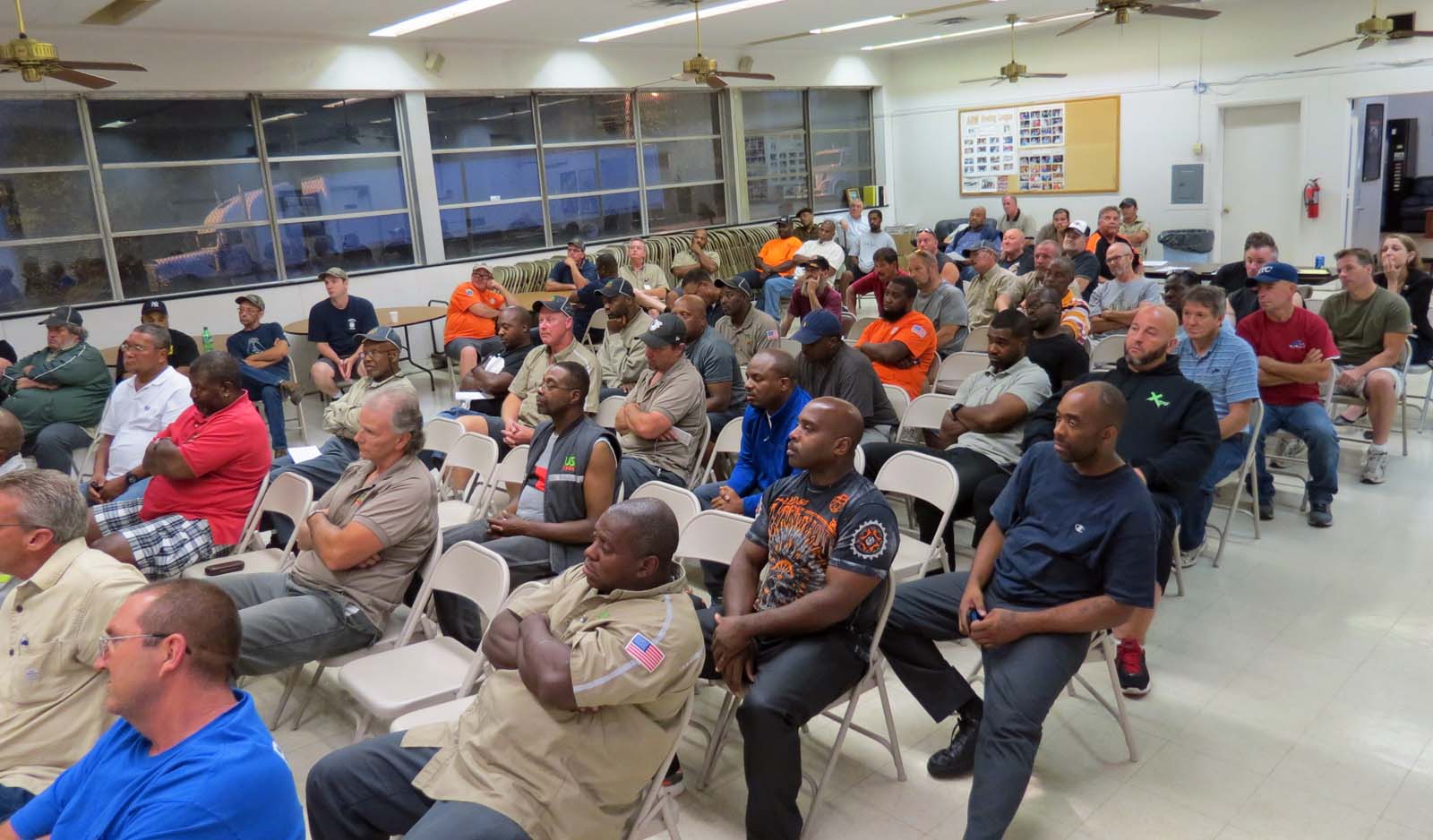 At a packed meeting held at the Baltimore union hall last night, Local 355 members who drive for US Foods at its Severn, Md., facility voted overwhelmingly to authorize a strike. Before a packed room, President Denis Taylor laid out the company's economic proposals presented Tuesday to the bargaining committee: Switch to a 401(k) from a union pension, switch from a union health plan to a company plan at a substantial cost to employees, and go from 7 paid holidays to 4. And that, according to the company, would just be the beginning of its demands. Members promptly asked for a strike vote. "We've had great contracts with this company," said one driver. "But if we don't take a stand together now, we'll fall for anything." The Local has filed two unfair labor practice charges with the regional National Labor Relations Board. Watch this space for updates. *Update: Local 570 warehouse workers authorize a strike.
Increased job deaths show need to focus on workplace safety
Sept. 28, 2015 | Why do we need unions? The reasons are many, but a key statistic released last week by the Bureau of Labor Statistics (BLS) highlights an often-overlooked one – to monitor workplace safety. Too many people die at the workplace. The Labor Department reported that 4,679 workers were fatally injured on the job in 2014., up two percent from the previous year… Labor Secretary Tom Perez said the numbers are not acceptable. Continued... Shop stewards, see this week's Steward Tip.
Battle against TPP heads to Atlanta
Sept. 30, 2015 | Trade officials involved in the negotiations of the 12-nation Trans-Pacific Partnership (TPP) may believe they are nearing the end of the process with meetings in Atlanta this week. But the Teamsters and other fair trade allies aren't going down without a fight... As the Teamsters have said before, there are just no good reason for everyday Americans to support this agreement. First and foremost is the deal won't create any new jobs here. Full story...
Shop steward banquet photos are posted
Sept. 30, 2015 | We've posted photographs from last weekend's 2015 Stewards Banquet in the Photo Gallery here, here, and here. The event, held every other year for stewards and their guests, is sponsored by the Local Executive Board. It is their way of saying thank you for the hard work and dedication you give to your union. Photos can be downloaded for printing. Mac users: Double click on the image, then drag and drop image to your desktop. PC users: Right click on the image, copy, then go to your desktop and right click on the image to paste.