It is your right under U.S. labor law to join and support a union at your workplace.
Your rights to organize are set forth in Section 7 of the National Labor Relations Act (NLRA): "Employees shall have the right to self-organization; to form, join, or assist labor organizations; to bargain collectively through representatives of their own choosing; and to engage in other concerted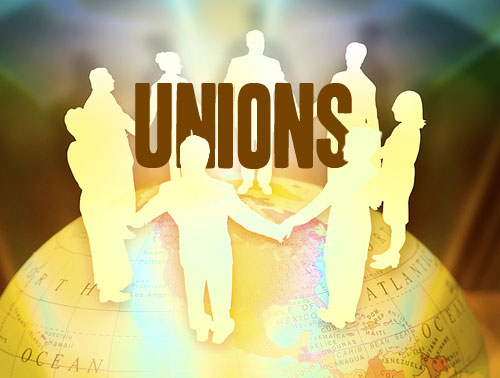 activities for the purpose of collective bargaining or other mutual aid or protection ..."
It's the Law!
To protect workers from the illegal tactics many employers use to stop workers from organizing, the National Labor Relations Act gives workers:
The right to join or help organize a union without being harassed or punished by our employer

.

The right to have meetings at lunchtime or break time in non-work areas on company property without being harassed or punished by the employer.

The right to talk about the union, distribute union materials, or ask our co-workers to join the union on non-work time (including lunch and breaks) in non-work areas (break rooms, locker rooms, etc).

The right to go to union meetings and wear union shirts, hats and buttons – in most cases – without interference from our boss or supervisors

.

The right to hold demonstrations and rallies about the union or about work problems

.
When we support the union or engage in any of these activities, federal law protects us from harassment by our employer. This means our employer may NOT:
Fire, discipline, lay off, or cut our hours for supporting the union.

Spy, or pretend to spy, on our union activities.

Threaten or question us about the union.

Deny us the right to particpate in forming a union.

Pressure us not to join a union.
Click here for a complete list of what employers and supervisors cannot legally do.
Organizing is our right. Let's secure our future with a union contract.
For more information on the federal law that protects your right to form a union, call the National Labor Relations Board at 410-962-2822, or write to:
National Labor Relations Board
Bank of America Center, Tower II
100 S. Charles Street
Baltimore, MD 21201
Teamsters Local 355
1030 S. Dukeland St.
Baltimore, MD 21223
410-466-5700