Local 355 Mourns Passing of Business Agent Ray Greene
December 3, 2010 It is with deep sorrow that we advise of the passing of Business Agent/Organizer Ray Greene, Sr., who died suddenly Wednesday, December 1, 2010 from an apparent heart attack.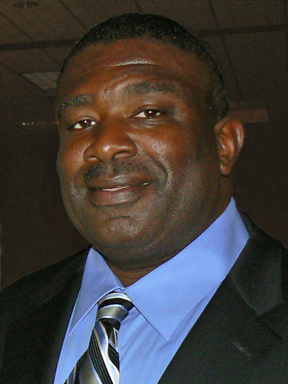 Ray's strong work ethic and his sincere dedication in representing the membership of Local 355 will be missed. Always one to be counted on, Ray never had to be asked to pitch in – he knew what needed to be done and would go right to work on an issue. We could count on Ray to be available early in the morning or late at night, no questions asked. Our thoughts and prayers go out to his family during this sad and difficult time.
Ray, a Maryland native and resident of Hurlock, joined the Local staff in January 1999 as an organizer and business agent. He became a member of Local 355 in 1990 while employed at Kraft Foods in Dover, DE, was elected shop steward in 1997, and appointed a Local 355 Trustee the same year. Ray represented members in the Foodservice, Manufacturing, Airline and Transportation industries.
A proud veteran and avid fisherman, Ray was a Free Mason and a member of the Grand Lodge of Maryland. He was also a member of the Teamsters National Black Caucus.
Condolences and expressions of sympathy to Ray's family can be sent care of Teamsters Local 355 at the Baltimore office – 1030 S Dukeland St., Baltimore, MD 21223, or the Salisbury office – 1323 N Salisbury Blvd., Salisbury, MD 21801.