March /April 2019 Newsletter
Brothers and Sisters: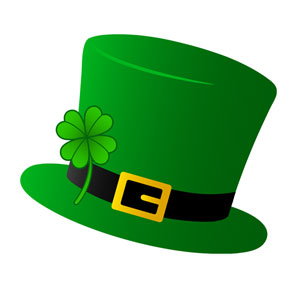 Well, I guess it's safe to say that you are as fed up with this cold winter weather as I am. It's looking better as we are getting closer to good weather, with spring training underway and St. Paddy's day on March 17. The first day of spring will be here on March 20, with Easter following on April 21. Don't forget to set your clocks ahead on March 10.
The bowling banquet is to be held on May 8th at the Union Hall from 12:00 noon to 4:00 p.m. Remember, this is for bowlers only.
Shrimp Cakes with Lemon Aioli
I made this amazing dish last night. It was SO easy and so delicious. Fixed my cravings.
Ingredients for the Shrimp Cakes/ Fritters:
1 lb. large raw shrimp peeled and deveined
4 oz mozzarella cheese (1 1/2 cups shredded)
1 large egg
1/4 cup mayonnaise
2 Tbsp. parsley finely chopped, plus more to garnish
1/2 tsp salt or to taste 1/8 tsp black pepper (and or seafood seasoning of your choice)
1/4 cup flour
2 Tbsp. light olive oil or high heat cooking oil of choice
Ingredients for Lemon Aioli Sauce:
1/2 cup mayo
1 tsp lemon zest
2 Tbsp. lemon juice
1 garlic clove pressed or finely minced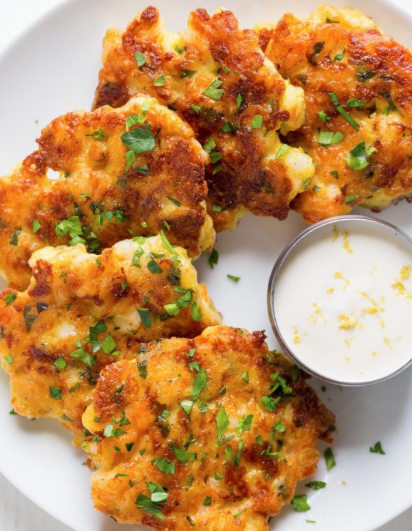 How to Make Shrimp Cakes:
Pat dry shrimp with paper towels then dice into pea-sized pieces. Transfer chopped shrimp to a large mixing bowl. Add 4 oz shredded mozzarella, 1 egg, 1/4 cup mayo, 2 Tbsp. parsley, 1/2 tsp salt and 1/8 tsp black pepper. Stir together then add 1/4 cup flour and mix until batter is creamy and well combined. Heat a large non-stick pan over medium heat and add 1 Tbsp. olive oil. Add 1 heaping tablespoon at a time (or a level ice cream scoop) and flatten out the tops of your fritters as you go so they are about 1/2″ thick patties. Sauté about 3 minutes per side or until golden brown on the edges and cooked through.
How to Make Lemon Aioli Sauce:
In a small bowl, add mayo and stir to remove any lumps. Add 1 tsp lemon zest, 2 Tbsp. lemon juice and pressed garlic clove and stir to combine.
For Your Information:
For 3000 years, until 1883, hemp was the world's largest agricultural crop, from which the majority of fabric, soap, paper, medicines, and oils were produced. George Washington and Thomas Jefferson both grew hemp. Ben Franklin owned a mill that made hemp paper. The U.S. Declaration of Independence was written on hemp paper.
Remember! We need booze for our basket of cheer and please don't forget to purchase 3, 2, 1 tickets.
New Members: David Hill and Stephanie Potler
Sick Members: Warren Schultz, Emanuel Brown, Tyrone Howard, Jesse R. Taylor, George Booker Willie Webb, Ernie Shipley, Norman Scott and Ernest Boritz
Deceased members: Henry Shimko (Acme Markets), Robert Howard (Mountainside) and Anthony Bures Jr. (Preston).
Please keep these members and their families in your thoughts and prayers.  
Meetings: The March meeting will be held on Thursday, March 21st, and The April meeting on Thursday, May 18th, in the Sullivan Hall at Teamsters Local Union #355, 1030 South Dukeland Street, Baltimore. Coffee and donuts are served starting at 9:30 a.m. The Executive Board meets at 10:00 a.m. The general meeting starts at 11:00 a.m. A light lunch will be served following the general meeting. Remember to bring another retired member with you to the meetings.
Fraternally,
Bob Eney,
President
Remember – Buy American, Buy Union