Social Security Increase January 2012
Social Security to hand out first raises since '09
Via Associated Press
October 19, 2011 | Social Security recipients will get a raise in January -- their first increase in benefits since 2009. It's expected to be about 3.5 percent.

Some 55 million beneficiaries will find out for sure Wednesday when a government inflation measure that determines the annual cost-of-living adjustment is released.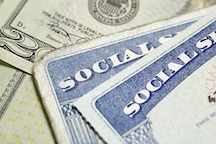 Congress adopted the measure in the 1970s, and since then it has resulted in annual benefit increases averaging 4.2 percent. But there was no COLA in 2010 or 2011 because inflation was too low. That was small comfort to the millions of retirees and disabled people who have seen retirement accounts dwindle and home values drop during the period of economic weakness, said David Certner, legislative policy director for the AARP.

"People certainly feel like they are falling behind, and these are modest income folks to begin with, so every dollar counts," Certner said. "I think sometimes people forget what seniors' incomes are."

Some of the increase in January will be lost to higher Medicare premiums, which are deducted from Social Security payments. Medicare Part B premiums for 2012 are expected to be announced next week, and the trustees who oversee the program are projecting an increase.

Monthly Social Security payments average $1,082, or about $13,000 a year. A 3.5 percent increase would amount to an additional $38 a month, or about $455 a year.

Most retirees rely on Social Security for a majority of their income, according to the Social Security Administration. Many rely on it for more than 90 percent of their income.

Mark Zandi, chief economist at Moody's Analytics, said the COLA would give a boost to consumer spending next year, amounting to about $25 billion in government support, or 0.2 percent more economic growth, if beneficiaries spend it all. For comparison, last year's 2 percentage point cut in Social Security payroll taxes was worth $115 billion to U.S. households.

"It is not a magic bullet for the economy, but it will certainly be a positive for households on fixed incomes," he said.

Federal law requires the program to base annual payment increases on the Consumer Price Index for Urban Wage Earners and Clerical Workers (CPI-W). Officials compare inflation in the third quarter of each year -- the months of July, August and September -- with the same months in the previous year.

If consumer prices increases from year to year, Social Security recipients automatically get higher payments, starting the next January. If price changes are negative, the payments stay unchanged.
Only twice since 1975 -- the past two years -- has there been no COLA.

Wednesday's COLA announcement will come as a special joint committee of Congress weighs options to reduce the federal government's $1.3 trillion budget deficit. In talks this summer, President Barack Obama floated the idea of adopting a new measure of inflation to calculate the COLA, one that would reduce the annual increases.

Advocates for seniors mounted an aggressive campaign against the proposal, and it was scrapped. But it could resurface in the ongoing talks.

"We're very concerned about that," said Web Phillips of the National Committee to Preserve Social Security and Medicare. "I think that what this illustrates is the dangers of trying to make Social Security policy in the context of deficit reduction."

Social Security payments increased by 5.8 percent in 2009, the largest increase in 27 years, after energy prices spiked in 2008. But energy prices quickly dropped and home prices became soft in markets across the country, contributing to lower inflation the past two years.

For example, average gasoline prices topped $4 a gallon in the summer of 2008. But by January 2009, they had fallen below $2. Today, the national average is about $3.46 a gallon.

"A lot of that increase had to do with energy," Polina Vlasenko, an economist at the American Institute for Economic Research, based in Great Barrington, Mass., said of the 2009 change.

As a result, Social Security recipients got an increase that was far larger than actual overall inflation. However, they weren't to get another increase until consumer prices exceeded the levels measured in 2008.

So far this year, prices have been higher than that, Vlasenko said. Based on consumer prices in July and August, the COLA for 2012 would be about 3.5 percent. Vlasenko estimates the COLA will be from 3.5 percent to 3.7 percent.

Advocates for seniors say it's about time.

"If you've been at the grocery store lately and remember what you used to pay for things, see what you're paying for things today," Phillips said. "The cost-of-living adjustment makes sure that the Social Security benefit that you qualify for when you retire or you become disabled continues to stay current with prices so that the buying power of your benefit does not decline over time."