Updated On: May 131, 2021
Maryland to open COVID vaccine eligibility to all adults
Apr. 5, 2021 | People age 16 and older can get shots starting Tuesday at the state's mass vaccination sites. The state will require every vaccine provider in Maryland to offer shots to people 16 and up as of April 12. Learn more at The Baltimore Sun.
Rival group makes fully financed, roughly $680M bid for Tribune
Apr. 5, 2021 | The Wall Street Journal reports that a special committee of Tribune Publishing's board has determined that a roughly $680 million, $18.50-a-share bid submitted late last week by Choice Hotels International Inc. Chairman Stewart Bainum and Hansjörg Wyss is reasonably likely to lead to a proposal that is superior to Alden's $635 million deal, people familiar with the matter said. That is legal deal-speak indicating Alden may need to raise its bid or risk losing the deal.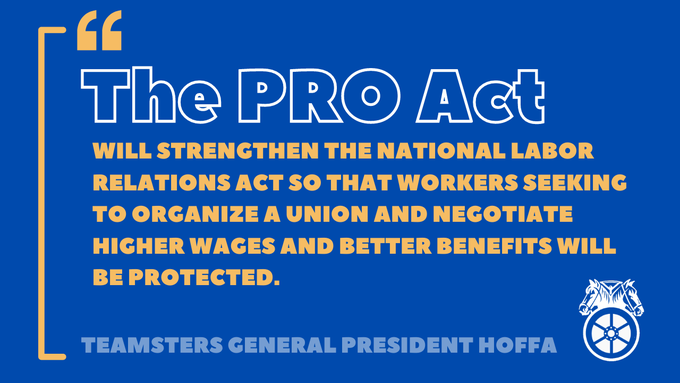 Tell your representatives to vote YES on the PRO Act
Apr. 8, 2021 | Our outdated labor laws are no longer strong enough to protect us in the workplace. The #PROAct would change that. It's the most significant worker empowerment legislation since the Great Depression & the Senate is the final obstacle to getting it passed. Lawmakers gave us their word they would make the PRO Act a top priority. It's time for them to keep that promise. Stronger unions mean higher wages, safer working conditions and dignity for all people who work. The PRO Act is our first step to get there. Click here to call now.
Teamsters statement on Amazon election results in Alabama
Apr. 9, 2021 | "The Teamsters commend the efforts of Amazon workers in Bessemer who came together to fight for respect and to provide a better life for themselves and their families," said Randy Korgan, the International Brotherhood of Teamsters National Director for Amazon. "Despite going up against one of the world's richest men in a country with weak labor laws, the workers in Bessemer brought national attention to issues that many non-union workers face in this industry. This fight is not over, and the Teamsters will always support workers who want to build power by standing together and demanding dignity, a safe workplace, and a fair return on their work."
Harris, Rosen applaud Teamsters' role in vaccine rollout
Apr. 13, 2021 | The Teamsters understand what is at stake when it comes to combatting the ongoing coronavirus pandemic. Teamsters have been working on the front lines during the pandemic, keeping our communities safe and our economy moving. The union is doing all it can to not only deliver the COVID-19 vaccine but to create opportunities for members to be vaccinated as well. And those efforts are not lost on elected officials, who are noticing and giving thanks to the union… Continue reading at Teamsters
Tribune sticking with Alden offer for now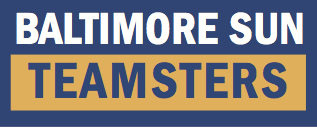 Apr. 14, 2021 | Update 4/19: After Wyss backs out, Alden Global regains upper hand in bid for Tribune but Bainum remains committed to purchasing the newspaper chain. The special committee of Tribune Publishing's board of directors continues to recommend shareholders approve a buyout of the company by Alden Global Capital even as it considers a higher offer from Stewart Bainum Jr. and his business partner, Hansjörg Wyss. In an updated filing Wednesday with the U.S. Securities and Exchange Commission, the newspaper group cited a number of factors in the reasoning to endorse Alden's deal, valued at about $630 million, over a tentative $680 million offer by Bainum and Wyss… Baltimore Sun
Mark your calendar: 2021 Spring Golf Outing will be held June 12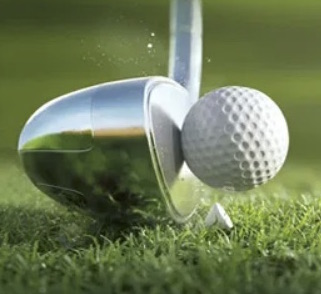 Apr. 20, 2021 | Local 355 members and retirees are invited to sign up for our Spring Golf event to be held at Queenstown Harbor in Queenstown, Maryland, Saturday, June 12. We're limited to the first 60 golfers to sign up. Click here for details.
Teamsters statement on the conviction of Derek Chauvin
Apr. 21, 2021 | Teamsters Human Rights and Diversity Director Marcus King issued this statement: "The International Brotherhood of Teamsters stand with the family of George Floyd and all of those who fight for racial justice following the Derek Chauvin's murder conviction today. Though today's verdict is a positive step in the right direction, this is just one instance of an unwarranted police killing of an unarmed Black man in the United States, and a harsh truth that we must accept – equal justice under the law is not a reality for all Americans…" Continued
Workers' Memorial Day: Remembering the world's workers
Apr. 21, 2021 | Listen to the latest edition of the Teamsters Podcast and hear how the union is commemorating Workers' Memorial Day by fighting to make workplaces safer. Plus, learn about the Teamster-authored new book focused on Long Island migrant camps.
Tentative agreement reached for one-year carhaul contract extension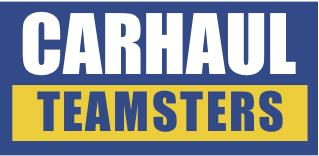 Apr. 21, 2021 | Updated 4/22 to include TA link - The Teamsters National Automobile Transporters Industry Negotiating Committee (TNATINC) has reached a tentative agreement with the Employers Association for a one-year contract extension with Maintenance of Benefits, including a monetary increase…Teamsters Click here to download a PDF of the tentative agreement.
Ahead of April 30 sale, UPS Freight releases additional info for union employees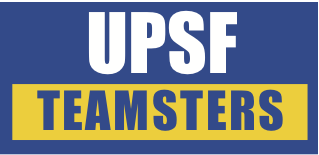 Apr. 26, 2021 | "With the approaching close of the transaction, we're excited to share what can be expected after the close of the sale on April 30…" Continued
American Families Plan helps workers bring balance to daily lives
Apr. 28, 2021 | The following is a statement from Teamsters General President Jim Hoffa about today's unveiling of President Biden's American Families Plan, a sweeping measure that lifts up hardworking Americans by expanding education opportunities, mandating paid leave, subsidizing child care, and health care for low- and middle-income workers and providing tax relief to the middle class. "The modern American family is being pulled in a million different directions that make it increasingly difficult to make ends meet. The current pandemic has especially placed additional strains on women workers…" Continued
Local 355 mourns the passing of Brother Amos Batts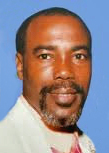 Apr. 28, 2021 | It is with great sadness that we inform our members of the sudden death of Amports Teamster Amos A. Batts. A senior rail crew member with 15 years of service at Amports, Inc. in Baltimore, Brother Batts died of a heart attack at his home on April 20, 2021. A public viewing will be held Monday, May 3, 2021, 3:30 pm - 7:00 pm at Vaughn C. Greene Funeral Services, 4905 York Road, Baltimore, MD 21212. Brother Amos' Celebration of Life can be viewed via Live Stream Tuesday, May 4, 2021: Wake at 2:30 pm, service at 3:00 pm at www.vaughncgreene.com
Teamsters take a stand to keep American families united
Apr. 29, 2021 | The Teamsters are urging Congress to take up soon-to-be-introduced legislation being discussed in a House subcommittee hearing today that would help fix the nation's broken immigration system by halting the separation of U.S. families that have both legal and undocumented members. The union is coming out in favor of the American Families United Act in part to support 20-year member Jason Rochester, a Georgia UPS worker. Rochester and his wife Cecilia have been separated since 2017… Continued
Local 355 mourns the passing of Brother George Lucas

Apr. 30, 2021 | It is with deep sadness that we inform our members that Brother George Lucas recently lost a battle with COVID-19. A longtime Teamster, Brother Lucas worked for more than 10 years as a loader at US Foods until 2016 when the company closed its Severn, Maryland facility, and at the time of his death, he was a driver for ABF Freight System. Condolences and cards for his family may be sent to Victory Ministries of Christ, 240 S. Hilton Street, Baltimore, Maryland 21229.