Updated On: May 135, 2014
Government needs to save workers from these Wall St. wolves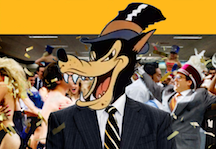 Apr. 1, 2014 | Wall Street just can't help themselves. Elite traders, not satisfied with the deluge of dollars they already were taking in on behalf of hedge funds, are screwing rank-and-file workers by using high-speed networks to find out what stocks others are buying and then buying them first. This rigging of the system – perfectly legal under current rules – allows them within milliseconds to buy and then sell shares and take in tiny profits, over and over again…Government cannot expect hard-working Americans to buy into a system that is crooked. Full story at teamsters.org.
Union is a symbol of our rights
Apr. 7, 2014 | A union is you. It is me. It is the ideology that we have a voice; that we all have the right to due process. A union is the ability to say, "I am a human being and I have certain inevitable rights as an American." It is a feeling of self-respect and the knowledge that I am my brother's keeper. A union is the logic that we have responsibilities to help the less fortunate among us. It is a passion that drives us to do the right thing so our world will be a better place… Read the entire guest column at thegazette.com (Iowa).
Teamsters: Stand up, fight back against ALEC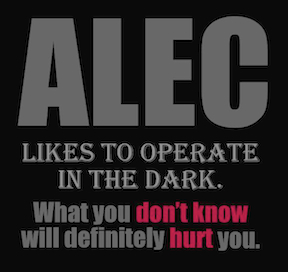 Apr. 8, 2014 | (click image to view) Our union provides information and talking points about ALEC, the secretive organization that wants to make us poorer. "In every state, the corporate-sponsored American Legislative Exchange Council, ALEC, works behind the screens to pass laws that empower billionaires and corporations. ALEC pushes laws to strip workers of their rights, eradicate public education, outsource everything that can't be nailed down, weaken environmental and consumer protections, suppress voting and increase taxes on the poor and working class while slashing them for the wealthy and for large corporations." How does ALEC work? Learn more at teamsters/war on workers.org.
Teamsters reach settlement with UPS over fired LU 804 members
Apr. 10, 2014 | Teamsters General President Jim Hoffa and General Secretary-Treasurer Ken Hall announced yesterday that Hall and International Vice President Sean O'Brien met with Teamsters at the UPS Maspeth (New York) facility. Hall and O'Brien met yesterday with Local 804 officials and UPS management to resolve the situation. The parties have come to a settlement regarding the termination of 250 Local 804 members that occurred after a job action took place in February.
Survey for Sysco and US Foods workers can be downloaded here
Apr. 11, 2014 | Members currently employed at Sysco and US Foods will find the IBT survey here. Please download, complete and submit to your shop steward or Business Agent Jim Deene. Or, complete the online survey here.
New contracts ratified at ALSCO, Anne Arundel County, others
Apr. 15, 2014 | A new first contract with a 3-year term has been ratified by ALSCO Teamsters, a 5-year contract was approved at Mountaire Farms, and Anne Arundel County park rangers, deputy sheriffs and corrections program specialists (CPS) ratified new one-year contracts during the past week. Shop news update here.
Teamster horse-carriage drivers win more support in New York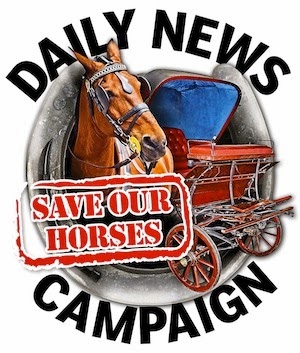 Apr. 17, 2014 | Our endangered Teamster brothers and sisters who drive horse-carriages in New York City are winning support from some powerful friends, including The New York Times editorial board, actor Liam Neeson and the New York Daily News. They are defending some 300 horse-carriage drivers from animal rights extremists and Mayor Bill de Blasio, who want to ban horse-carriages and throw the drivers out of work. Full story at teamsternation.org.
NPR story: To increase productivity, UPS monitors drivers' every move
Apr. 17, 2014 | UPS is using technology in ways that may soon be common throughout the economy...When you hear people talk about technology increasing workers' productivity, this is what they're talking about: same guy, same truck – lots more deliveries. In the long run, as workers have gotten more productive, their pay has gone up. UPS drivers make about twice what they made in the mid '90s when you add up their wages, health care and pensions, according to the head of their union… Story and readers comments at npr.org
Memo: Teamsters urge 'no' vote on YRC compensation package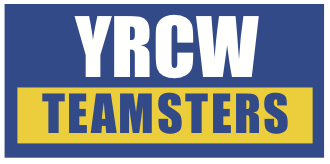 Apr. 22, 2014 | Leaders of the International Brotherhood of Teamsters are asking YRC shareholders to vote against a number of proposals concerning executive compensation at YRC Worldwide Inc. The Kansas City Business Journal obtained a letter dated April 4 addressed to YRC shareholders and signed by Ken Hall, general secretary-treasurer of the Teamsters. On behalf of the union, the letter asks shareholders to withhold support for [three members of] the board's Compensation Committee, to vote against a proposal approving executive compensation and to vote against a proposal that would endorse YRC's amended and restated 2011 incentive and equity award plan. Continue reading at bizjournals.com.
Study: 57 percent of poultry workers suffer ergonomic ills
Apr. 22, 2014 | Almost six of every 10 in the nation's poultry plant workers suffer ergonomic ills from the constant repetitive motions they undertake cutting up chickens and turkeys on the job…The study's results prompted the United Food and Commercial Workers to renew their call for the federal Agriculture Department to drop its scheme to let plant owners speed up poultry processing lines. Full story at peoplesworld.org.
Teamsters: Temp work won't get America back on track
Apr. 23, 2014 | Post-Great Recession America may not be a place of double-digit unemployment. But the number of jobs where workers can earn an honest living that supports a family with the basics has shrunk substantially. And much of that is due to big business hiring tricks that have created an underclass of temporary employees. Increasingly, corporate America is filling its coffers by contracting with staffing agencies that bring in workers that do the same jobs as their permanent colleagues, but for a fraction of the cost. Continue reading at teamster.org.
Teamster/UPS master contract, supplements and riders in effect Friday, April 25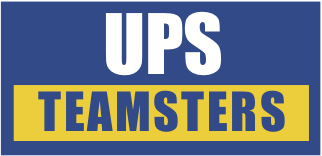 Apr. 24, 2014 | The Teamsters UPS National Negotiating Committee, pursuant to Article XII of the IBT Constitution, announced that the 2013 National Master United Parcel Service Agreement, All Supplements, Riders and Addenda is in effect starting April 25, 2014. The wages contained in the agreement are retroactive to August 1, 2013 and UPS has committed to expediting the checks for Teamster members' retroactive wage increases. The retro check will be a separate check to avoid being taxed at a higher rate. In addition, UPS will begin making retroactive contributions to the health and welfare and pension funds immediately. More info at teamster.org.
USALCO drivers choose Teamsters


Apr. 24, 2014 | Local 355 welcomes fifteen drivers employed by USALCO, LLC. who voted yesterday to join our union. Employees contacted the Local a little over a month ago to express their interest in becoming Teamsters. Their major issue is extremely high deductibles for health insurance coverage and recent reductions in wages. Baltimore-based USALCO is a chemical distribution company and operates 24 hours a day, 7 days a week.
Local members participate in SYSCO/USFoods National Day of Action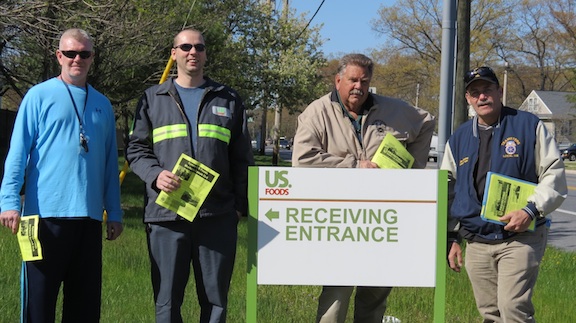 Apr. 25, 2014 | Local 355 representatives distributed information to union and non-union workers at the US Foods facility in Severn and the SYSCO facility in Jessup, Md., yesterday as part of the national union's effort to raise awareness of the coming merger of SYSCO and US Foods. Read more at 355 News. Pictured L-R: Jimmy White (Bradco), US Foods shop mechanic Doug Robinson, Business Agents
'House of Cards' to stay in Maryland
Apr. 28, 2014 | Local 355 movie industry drivers are relieved to know they're keeping their jobs: The Netflix television series has committed to another season filming in Baltimore, despite receiving less in state incentives than it has sought. The Baltimore Sun reports Gov. O'Malley and Media Rights Capital announced Friday that they has reached an agreement that would allow the third season of the political drama to be filmed in the state. The producers said they expect to begin filming over the next several months. Read more at baltimoresun.com.
A valuable basic reference for shop stewards
Apr. 28, 2014 | For the steward who wants to brush up on his understanding of the laws that protect us inside and outside of the workplace, The Labor Law Source Book is a handy collection of US labor laws all wrapped up in one volume. Available here.