News Items - September 2019
A Labor Day message from General President Hoffa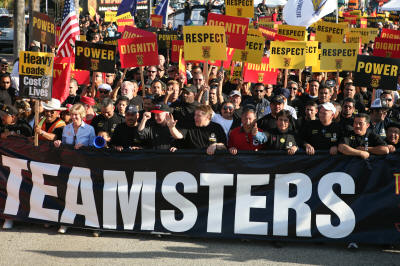 Sept. 2, 2019 | The American labor movement is responsible for many things we take for granted—the weekend, the 40-hour workweek and anti-child labor laws to name a few. Today, our movement is reinvigorated and working for other profoundly important things: securing wages and benefits that working families deserve and retirees earned, the continued existence of the middle class, and respect and dignity for all working people. I'm proud that the Teamsters Union is at the forefront of this effort. But make no mistake, working families are still being attacked and scapegoated. Corporate-backed politicians have mounted the most vicious anti-union attacks in memory. The labor movement, and the Teamsters Union in particular, is alive and well and is still forcing change… Continued at Teamsters
Retired members: This month's newsletter is posted
Sept. 3, 2019 | The September/October 2019 newsletter highlighting "50 Things Everyone Should Know" or, "50 Completely Useless Facts," is posted under the link, Retirees. Enjoy!
Hoffa: Empowering workers now through 2020
Sept. 4, 2019 | This Labor Day, unions like the Teamsters find themselves in a strong position. The public's support of the labor movement is as strong as it's been in the last 16 years. There is an understanding by a sizable majority in this country that hardworking Americans deserve higher pay and greater respect on the job. But to ensure that continues, workers need to stand up for their rights. That's why the Teamsters Union, some 1.4 million members strong, is currently weighing all the candidates seeking the U.S. presidency in 2020 for a possible endorsement. To earn it, those seeking to become the nation's chief executive will have to prove that they side with workers. In an effort to get presidential contenders on the record about the topics workers care about, this union is training members and retirees … Teamsters
CANCELED: Local 355 motorcycle run
Sept. 5, 2019 | Due to the low number of registrations received in advance of Saturday's scheduled event, we've canceled the bike run.