News Items - January 2018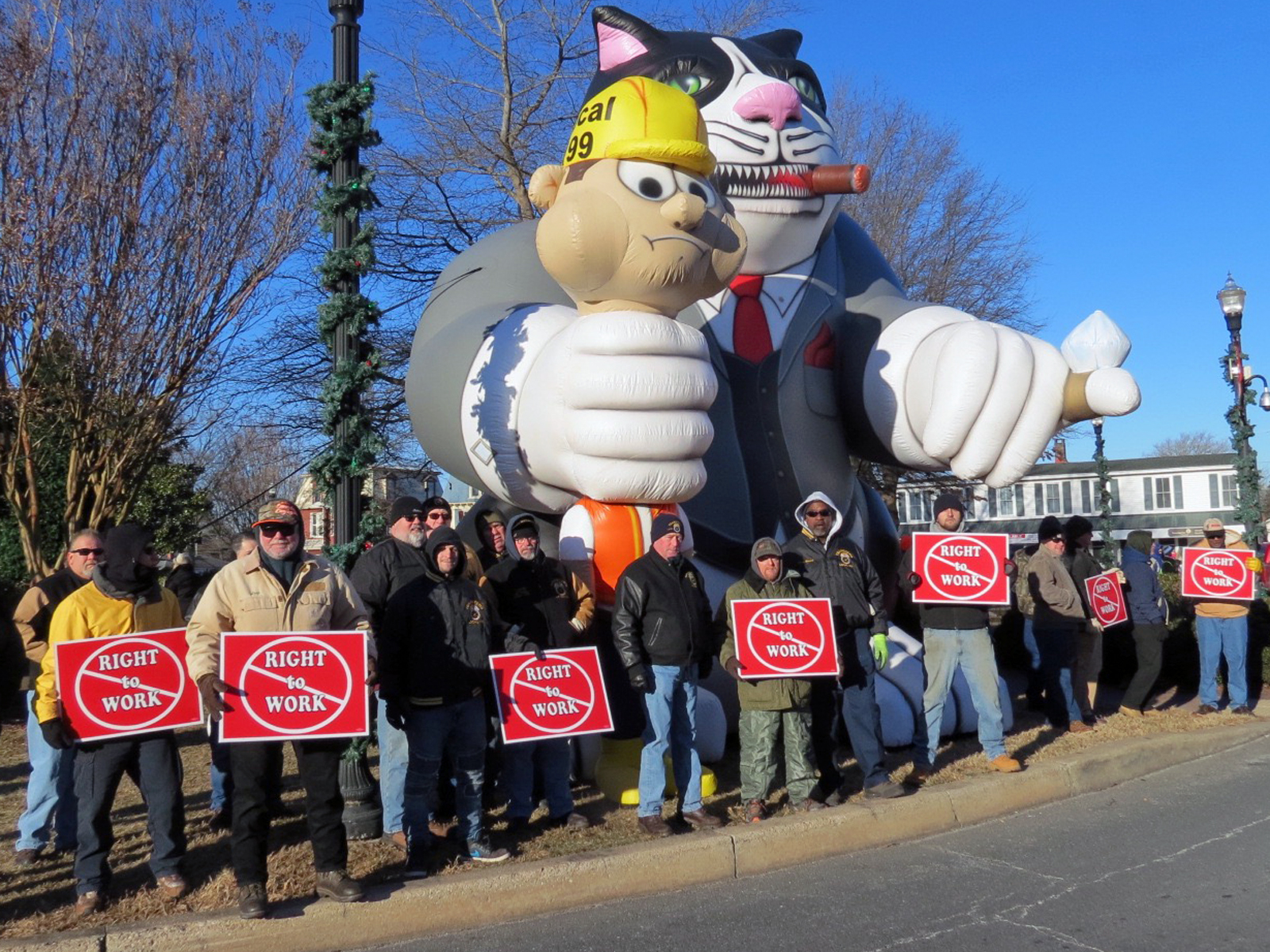 Members protest Sussex County (Del.) right-to-work bill: Local 355 members joined a large contingent of labor union members and anti-RTW activists January 2, 2018, at a protest rally in Georgetown, Delaware, during Sussex County's public hearing on its right-to-work ordinance. More than 50 speakers addressed Council members at the hearing – most of whom voiced opposition to the bill, including Local 355 shop steward Chris Johnson (Burris Foods, Inc.), a Sussex County resident. Read today's Delaware Online post.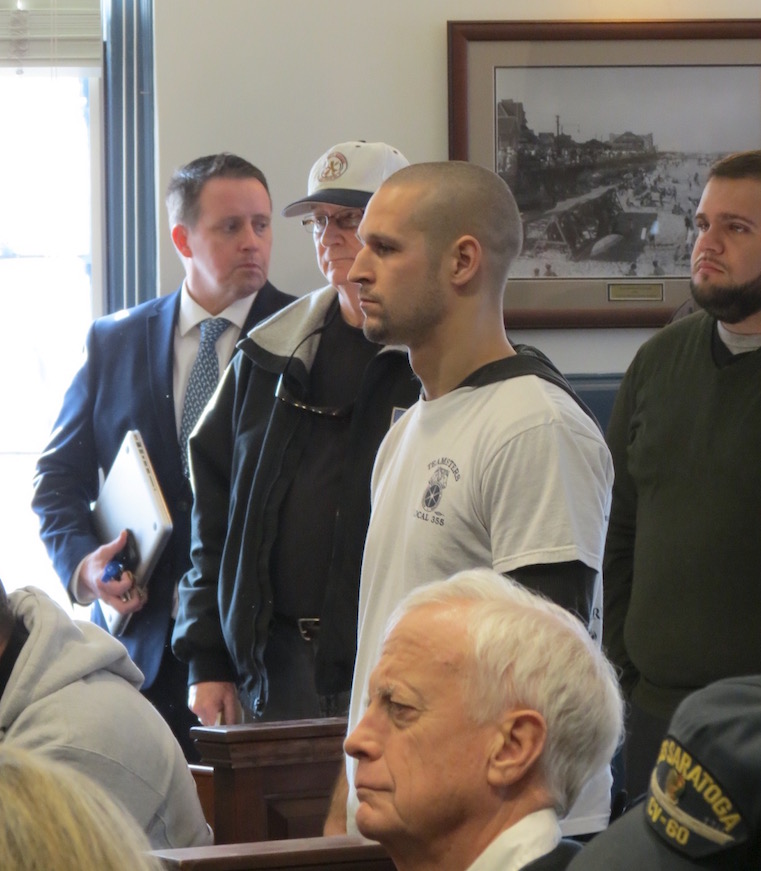 Teamsters, workers win initial Delaware RTW battle
Jan. 4, 2018 | Delaware Teamsters joined hundreds of their union brothers and sisters this week in pushing back against a county effort to institute a right to work (RTW) provision that would curtail workers' collective bargaining rights and tamp down on wages for thousands in Sussex County. A vote on the RTW measure was postponed Tuesday after it became clear the vast majority of those in attendance were against it. The overflow crowd spread outside of the council chambers, where Teamsters and other union members rallied in the frigid cold against the anti-worker ordinance. The legislation, however, could be brought back up for consideration as soon as next week. Sussex County resident Chris Johnson (right, center), a Local 355 shop steward employed by Burris Foods, Inc., was among dozens of speakers who voiced opposition to the RTW provision. "I speak to you as a Teamster member but also as a resident, a father and husband... I'm proud to be a union member earning a good wage that supports my family…" Continue reading at 355 News
Contract negotiations start Monday, January 8
Jan. 5, 2018 | The Teamsters National Freight Industry Negotiating Committee (TNFINC) will begin contract negotiations in earnest with ABF starting on Monday, January 8, three weeks after exchanging initial contract proposals with the company. This first round of negotiations will continue through Thursday, January 11 and multiple dates have been scheduled into March. Details here.
Millennials at Tacoma, Wash. kennel unionize with Teamsters
Jan. 5, 2018 | Federal statistics show the "millennials" are the least-unionized group of workers in the country. Many analysts conclude that's because millennials don't know what unions are, what they do, and how they help workers. That's not the case among the six kennel aides at the Tacoma Humane Society – or Teamsters Local 117, which successfully organized them in late December. Once they learned how the union could help them – and the animals – the recognition vote was 6-0… Peoples World
Note: If you are a Sussex County resident, please register your opposition to the RTW legislation before next week's Jan. 9th County Council meeting. Email the Council here.
Retiree club's Christmas party another annual fun fest
Jan. 8, 2018 | Local 355 retirees and their guests, some sporting "ugly" sweaters that added to the festive atmosphere of their annual party, met December 21 at the UAW Hall in East Baltimore for another fabulous Christmas party… Retirees