Local and National Union News
Penn Fibre Teamsters proud of their work to improve the workplace
Oct. 22, 2014 | The company's BOOM (Because Our Opinions Matter) program culminated in a week-long, interior and exterior repair and revitalization project of Penn Fibre's thermoplastics manufacturing facility. Workers were invited to tell management what improvements were necessary to make the plant more efficient, productive and safe. They did, and the results are proof their opinions do indeed matter. Story and pictures here.
They're Teamsters and they vote! *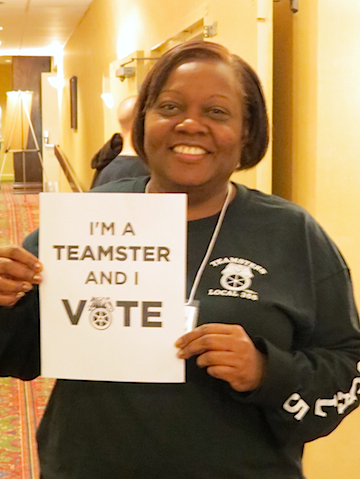 Oct. 20, 2014 | Local 355 shop stewards showed their power last week during a break at the Local-sponsored steward seminar. Proud to be part of a politically powerful union, these members contribute, are registered and ready to vote on November 4th. Are you? * Pictured left, Sabrina Beverly (Avis Rent-a-Car) and right, (left to right) Gilbert Howdershelt (Burris Foods) and Lynnwood Bowe (Burris Foods).
Local union shop stewards complete three days of extensive training
Oct. 18, 2014 | Local stewards were awarded recognition certificates today at the conclusion of a grueling three-day seminar held in Williamsburg, Virginia. "Without the work you do this union would not function, and on behalf of the membership, I sincerely thank you," said President Denis Taylor during his remarks expressing appreciation and support to the 112 stewards who participated in the training. The Local sponsors shop steward training every other year. Photos are available in the photo gallery (photo IDs to come). Story to follow. Stay tuned...
Send your boss a message every Thursday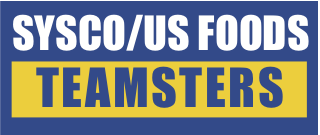 Oct. 17, 2014 | Wear your Teamster colors every Thursday to show Sysco and US Foods our solidarity in demanding answers about what will happen to us if this merger goes through. Teamsters have been outside Sysco, US Foods, Sygma, Stock Yards, and FreshPoint facilities across the country on behalf of all workers— union and non-union. Let's show Sysco and US Foods that we are standing strong together.
| | | |
| --- | --- | --- |
| | | |
| | | |
| | | |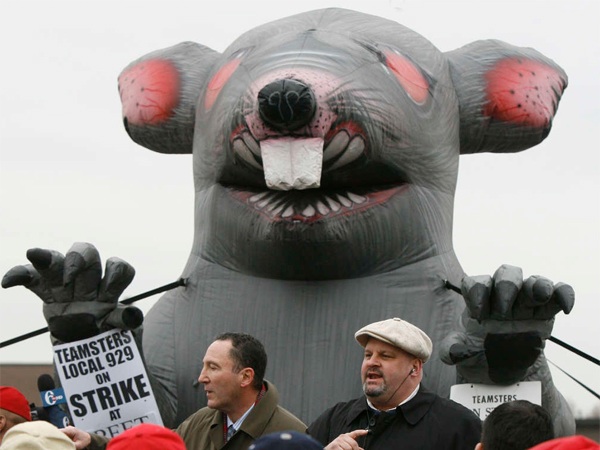 Oct. 30, 2014 |

LEGAL RIGHTS

| The towering rat balloon – six to 25 feet tall, often dubbed "Scabby the Ray" — is a common and sometimes contentious sight. It's a gimmick used must frequently by unions to protest employers, but the inflated rats have occasionally been used by unions to protest other unions and, in an ironic gesture, by a business group protesting a hearing at the National Labor Relations Board…A federal judge's decision this week illustrates a reason that unions resort to the rat: It's less likely than a picket line to get shut down. Full story here.
Oct. 29, 2014 |

WORKERS' RIGHTS

| …it told employers they could not promulgate and enforce overly broad policies regulating what their workers say on the workers' own Facebook accounts. At issue in the case, involving Triple Play Sports Bar [Watertown, Conn.], is whether workers' comments on Facebook are "protected concerted activity" under labor law. The 3-member NLRB panel ruled they are and made that general. The case is important because workers increasingly use Facebook and other social media to communicate about working conditions, as well as to organize. Full story here.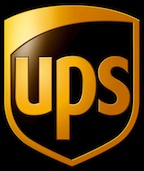 Oct. 28, 2014 |

WORKERS' RIGHTS

| The United Parcel Service announced a change in its policies to allow pregnant workers to stay on the job through their pregnancies in a brief filed late last week in a Supreme Court case brought by one its former workers, Peggy Young…While Young or other workers who have brought complaints against the company for pregnancy discrimination won't benefit from the company's policy change, current employees will after the policy goes into effect on January 1, 2015. Full story here.
Oct. 27, 2014 | WORKERS' RIGHTS | This is America. Everyone has the right to work. Citizens can work under various terms and conditions granted to them by their employer. The issue is fair compensation for the productive employment of America's workforce. Labor unions are at the forefront of attaining this compensation for all working families. The so-called "right-to-work" legislation put forth by corporate America, the Business Rountable, the Chamber of Commerce and other powerful and well-financed groups has one common goal–a union-free America. Continue reading here.