Local and National Union News
REMINDER: Scholarship application deadline
Mar. 27, 2015 | The deadline for submission of your student's application for the James R. Hoffa Memorial Scholarship Fund scholarship is Tuesday, March 31st. Don't miss it!
Tell your senators to protect pension benefits!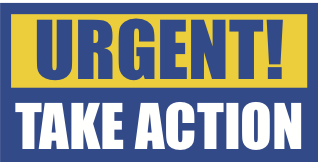 Mar. 26, 2015 | Vermont's Senator Bernie Sanders will be offering an amendment to the budget resolution bill that would protect the pensions of thousands of retirees in multiemployer pension plans. The Amendment allows the flexibility to honor a long-standing promise, particularly for fixed-income seniors that can least afford to have their financial security at risk, and to find other sources of revenue to shore up the Pension Benefit Guaranty Corporation. Please email your Senators today and ask them to support the Sanders Amendment should it come up for a vote.
Sysco, US Foods seek disclosure of FTC witness identities
Mar. 23, 2015 | The Federal Trade Commission (FTC) went head-to-head last week with Sysco Corp. and US Foods Inc. over whether to make public the names of the declarants relied on by the FTC in its preliminary injunction to block Sysco and US Foods' merger. Sysco and US Foods filed a motion in a Washington, D.C. federal district court on March 6 asking the judge to publicize the names, which the FTC quickly opposed. Full story...
Teamsters organize another FedEx Freight terminal
Mar. 20, 2015 | A group of 50 drivers at the FedEx Freight terminal in Stockton, Calif., on Tuesday, March 10th voted to join Teamsters Local 439… This is the fourth union victory since the Teamsters began their campaign to improve conditioned for workers at FedEx Freight and Con-Way. Beyond the organizing victories, the campaign has helped raise wages for all drivers at the two companies. Full story...
We demand justice for fired Sysco Teamsters!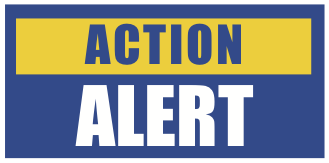 Mar. 19, 2015 | Sysco Teamsters need our help today! Sysco managers fired 15 union supporters in Atlanta and fired three in Kansas City during recent successful Teamster organizing drives in their facilities. Join us as we demand justice by telling Sysco President and CEO William Delaney to reinstate these brave men and women and bargain fair first contracts now! Sign this letter today!
| | | |
| --- | --- | --- |
| | | |
| | | |
| | | |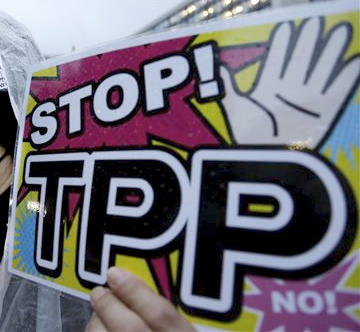 Mar. 27, 2015 |

TRADE AGREEMENTS

|

thenation.com

Simple stories about how one country is good at making wine, and should trade with another country that is good at making cloth, explain very little about today's trade agreements. Instead, agreements are about which bureaucrats make decisions about markets that operate between countries. Who has the power to settle international disputes between massive multinational corporations and the states they do business with? Full story...
Mar. 26, 2015 |

U.S. LABOR

|

huffingtonpost.com

… A report from the Organization of Economic Cooperation and Development finds that income inequality cost the U.S. economy 6 to 7 percentage points of growth during the first 10 years of this century. Considering that studies have found a direct correlation between the number of people in labor unions and the distribution of wealth, it becomes clear that if the Republicans' goal is to build a stronger, healthier economy for all Americans, then continuing to add obstacles to organizing is the wrong approach. Full story…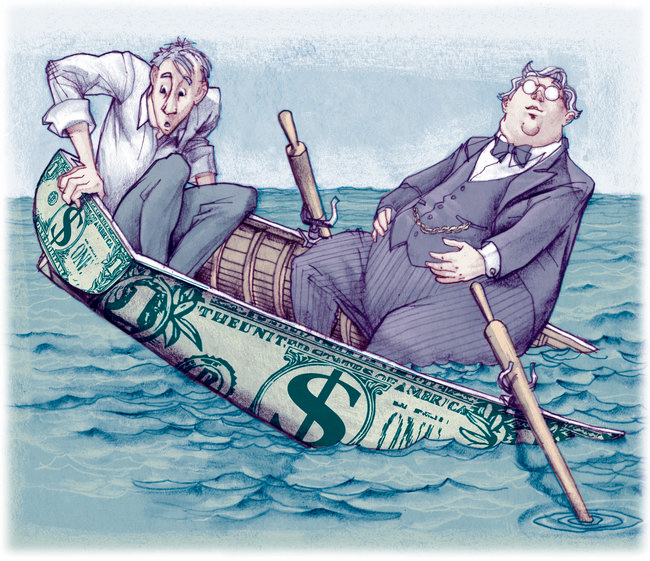 Mar. 25, 2015 | E

CONOMY

|

imf.org

[Editor's note: The following is an excerpt from the International Monetary Fund's March issue of its Finance & Development Report.] Click image to view. …While our findings are consistent with prior views about the effects of the minimum wage, we find strong evidence that lower unionization is associated with an increase in top income shares in advances economies during the period 1980–2010, thus challenging preconceptions about the channels through which union density affects income distribution. This is the most novel aspect of our analysis, which sets the stage for further research on the link between the erosion of unions and the rise of inequality at the top. Full story…
Mar. 25, 2015 |

WORKERS' RIGHTS

|

huffingtonpost.com

… The case, Young v. United Parcel Service, hinged on whether or not UPS was justified in putting Peggy Young on unpaid leave after she became pregnant, even though other workers were commonly offered "light duty" for on-the-job injuries or to satisfy requirements under the Americans with Disabilities Act. The justices ruled 6-3 in favor of keeping Young's lawsuit alive. …UPS said it was "confident" it would prevail in the lower courts, where Young's case may now go to trial. Full story...