Local and National Union News
Hoffa: New platform makes unions strong, America stronger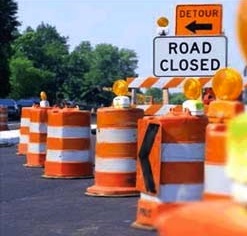 Sept. 2, 2015 | Today, more than 1.4 million members of the International Brotherhood of Teamsters are compensated for their skills and hard work with salaries and benefits that give them dignity and allow them to live a middle-class lifestyle. If this were true of more American workers, our economy and our country would be better off. This is a message the Teamsters intend to bring to the entire American workforce as part of the union's new "Let's Get America Working" campaign — if our nation is to prosper it must be union strong, America stronger. The Teamsters are unveiling a plan to help achieve those goals. Continue reading...
Teamsters Negotiating Committee reaches tentative carhaul agreement
Sept. 1, 2015 | The Teamsters National Automobile Transporters Industry Negotiating Committee reached a tentative agreement yesterday for a new national carhaul contract. The Teamsters Committee unanimously endorsed the tentative agreement (TA). Details of the TA will be announced when leaders from local carhaul unions meet to review the proposal. The meeting date and time will be announced in the near future. If leaders of the local unions endorse the tentative agreement, it will then be sent to members for ratification. Stay tuned.
Teamsters and employers continue carhaul talks
Aug. 31, 2015 | From the IBT: "The Teamsters National Carhaul Negotiating Committee net with the employer group over the weekend in Chicago, and negotiations are still going on with the goal of reaching a tentative agreement." Continued...
Bring the Teamsters to FedEx Freight
Aug. 31, 2015 | "We need to restore unity in this country. One way to begin is restoring it in labor. If we get the labor movement back and get the jobs back into this country we will all grow the economy and prosper. If we stay divided in the work place then we are divided throughout. Corporations have been winning at division for a while now. You see it every day at FedEx. I also see the unity at the 4 places that voted [union]. So it proved that as we stand united together we can conquer. Stand tall, people, with your brothers and sisters and unite – not divide – and organize." It's Teamster Time! Like our Facebook page here.
Teamsters applaud NLRB on joint employer ruling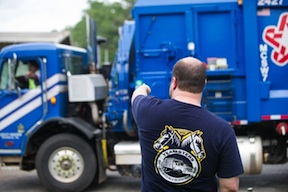 Aug. 27, 2015 | The Teamsters today applauded the National Labor Relations Board on its "joint employer" ruling in the case of Browning-Ferris Industries, Inc., as an additional step to protect and provide a voice to millions of American workers by holding employers that rely on temporary or contracted workers accountable. The ruling resulted from a 2013 case brought by Teamsters Local 350 in Daly City, Calif., against Browning-Ferris, a waste management company that is owned by Republic Services—the second-largest waste services company in the U.S. The union maintained that Republic had control over wage and working conditions for its workers employed through Leadpoint Services, a staffing agency, and counted as a joint employer with that agency. Full story…
| | | |
| --- | --- | --- |
| | | |
| | | |
| | | |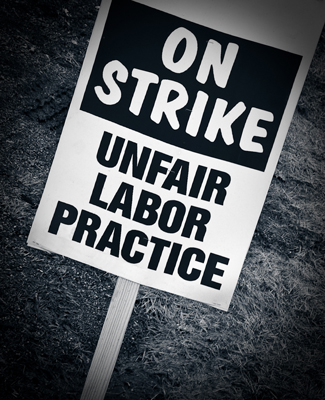 Sept. 3, 2015 |

OPINION

|

washingtonpost.com

On this Labor Day, American workers may be beginning to reclaim what by right should be theirs. To be sure, the economic statistics continue to appall: In the second quarter of this year, for instance, labor costs rose at their lowest rate since the early '80s — a measly 0.2 percent, despite steady economic growth and falling unemployment. That's what happens when the income gains from work accrue almost entirely to owners, stock players and top executives. But the pushback against the imbalances of power and income between workers (who have little) and employers (who have lots), which has been spurred by fast-food workers' "Fight for 15," is showing some distinctly positive results. Continued...
Sept. 2, 2015

|

TRANSPORTATION

|

thehill.com

The International Brotherhood of Teamsters union is gearing up for an aggressive fall push to convince lawmakers to approve a long-term highway bill that has eluded transportation advocates for the better part of a decade. Federal funding for road and transit programs is set to expire on Oct. 29… The union says it is launching its campaign to persuade Congress to pass a long-term bill this fall because "the nations roads, bridges, ports, airports, railroads and mass transit systems are crumbling." "Most Americans use these systems every day, including hundreds of thousands of Teamsters who are truckers, railroad workers, bus drivers, building tradesmen and others," the group said in a packet that it will provide to members of Congress next week. Continued…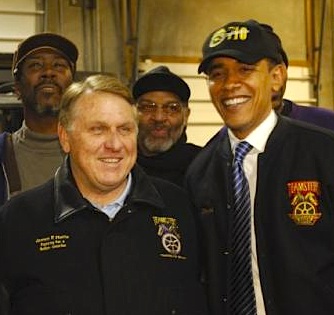 Sept. 1, 2015 | ECONOMY | nytimes.com With little fanfare, the Obama administration has been pursuing an aggressive campaign to restore protections for workers that have been eroded by business activism, conservative governance and the evolution of the economy in recent decades… Since he has not been able to advance legislation through the Republican-controlled Congress, Mr. Obama has failed to achieve a number of important goals, most notably raising the federal minimum wage. And many of the recent actions could be undone by a future administrations. At the same time, the economic and political forces pushing in the other direction have proved extremely difficult to overcome. Full story…
Aug. 31, 2015 |

U.S. LABOR

|

counterpunch.org

...Overwork and the related vicious circle work, spend, and debt are critical factors in the endemic high stress of American life and the low life span of Americans compared to people in other wealthy nations…There is no great mystery about what policies we need to overcome overwork and thereby help restore temporal space for democratic activism in the U.S. Some are quite direct: a significant upgrade in the U.S. minimum wage (which would make it possible for more working class households to forego second and third jobs); the re-legalization of union organizing to bring back the labor movement ("the people that brought you the weekend," to quote a clever bumper sticker); the enforcement of rules on overtime pay... Full story…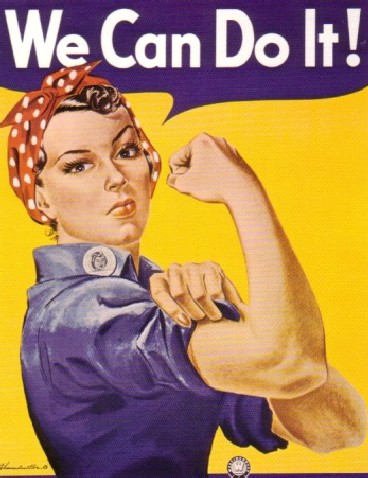 Aug. 27, 2015 |

U.S. LABOR

|

prnewsire.com

A new briefing paper released by the Institute for Women's Policy Research (IWPR) finds that women represented by a union in the United States earn an average of $212 more per week than women in nonunion jobs. In addition, union women earn more in every state, with the size of the union wage advantage varying across states. The analysis also finds that the size of the union wage advantage is large enough in 32 states to cover the costs of full-time child care for an infant in a center. Full story…
Aug. 26, 2015 |

ECONOMY

|

alternet.org

On demand and on call – in the "share" economy, the "gig" economy, or, more prosaically, the "irregular" economy – the result is the same: no predictable earnings or hours. It's the biggest change in the American workforce in over a century, and it's happening at lightning speed. It's estimated that in five years over 40 percent of the American labor force will have uncertain work; in a decade, most of us. Full story...