Local and National Union News
US Foods Teamsters strike in Maryland
Apr. 27, 2016 | Update here "On April 27, 2016 at 2pm, Teamster members of U.S. Foods in Severn, Md., walked off the job and commenced an unfair labor strike against the Company," according to a Teamsters Joint Council 62 press release issued today. "The dispute centers around the Company's failure to bargain in good faith, its use of out-of-state and non-bargaining-unit employees to perform work normally performed by the Teamsters, and the Company's attempt to deal directly with its employees concerning effects bargaining. US Foods employs approximately 190 Teamsters in both the warehouse and delivery operations." Watch this space for updates on Local 355 drivers' and mechanics' fight for justice.
Parties remain apart on critical economic issues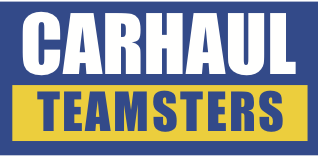 Apr. 26, 2016 | Despite lengthy and thorough negotiations, Teamsters negotiators and the carhaul group remain apart on the most critical economic issues to the members, including pay retroactivity and the appropriate level of wage increases necessary to retain drivers in a long-term agreement. More at teamster.org
Teamsters, carhaul employer group to meet April 25 to resume negotiations
Apr. 18, 2016 | The Teamsters National Automobile Transporters Industry Negotiating Committee (TNATINC) and the carhaul employer representatives have largely resolved most operational issues but are still negotiating over the hard-fought benefits our members have earned and deserve. Both sides wrapped up the most recent negotiations on April 12-13. The TNATINC will meet again with the employer group on Monday, April 25 to try to resolve the few but serious economic issues that remain in an effort to complete these long and difficult negotiations. In the meantime, the union asks that all carhaul members continue to work as usual and look for updates here.
| | | |
| --- | --- | --- |
| | | |
| | | |
| | | |
Apr. 28, 2016 |

HEALTH & SAFETY

| Today is Worker's Memorial Day, a time to remember and honor our fallen brothers and sisters in the labor movement all across the globe. But while technological advancements should be making the workplace safer, deaths and injuries on the job are still a major concern… As numbers show, the toll of workplace injury, illness and death remains enormous. Some Teamsters within the union's 22 trade divisions and conferences are particularly at risk, suffering very high rates of job injuries and fatalities. Roadway incidents continue to be the leading cause of on-the-job fatalities and truck drivers suffer more on-the-job fatalities than any other individual occupation… huffingtonpost.com Related: In the time it takes to read this article, a person will die at work in the US.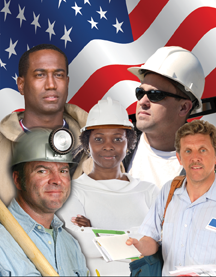 Apr. 26, 2016 |

ECONOMY

| As the picket lines swell with more and more Verizon workers, the company's chief executive, Lowell C. McAdam, asserted that Verizon wanted to protect "good" jobs. But what are good jobs? The tech workers at Verizon are not objecting to the introduction of new technology. As Marilyn Irwin, a president of a union local put it, "We understand technology and that things are going to change [and] we are going to be able to do things quicker, easier, and [in] a better way. That's not really our issue." Their issue is protecting good jobs. The rise of the "sharing economy" has changed the way people find work and the tech industry has changed the way people behave at work. Anxieties over these transformations have affected the working lives of American workers, especially those who have been left behind. In state after state workers have lost economic ground and "good jobs." Historically the definition of a "good job" has changed over the last century, and understanding why could help us understand how to make better sense of what is going on today in workplaces across the land… historynewsnetwork.org
Apr. 25, 2016

|

STRIKES

| Verizon "invitation" to cross picket lines got a fiery reception. Across social media, striking workers responded with pictures of letters in flames, in pieces, in compost bins and toilets, and in one case, lining a box of kitty litter… In past strikes, letters from the company contained information about when benefits would run out and similar related topics. The letter from Verizon's human resources vice president came in an envelope labeled "Important Strike Information." Inside, however, there was no employment related information, only a mock Q&A that answers questions like "What if I choose to work during the strike?" and… ibew.org
Apr. 22, 2016

|

SOCIAL JUSTICE

| Prince was not often identified as a political artist. He was rarely referred to as a protest singer. Yet, in the last year of a remarkable life, he was hailed as a "funky Pete Seeger" who amplified the message of the #BlackLivesMatter movement. There was much more to Prince Rogers Nelson, who has died unexpectedly at age 57 than politics. But Prince often made bold statements about the issues of his times… thenation.com
Apr. 21, 2016 |

UNIONS

| Like many Graphic Communications Conference/Teamsters (GCC/IBT) leaders, the president of Local 3-N in Boston, Stephen Sullivan, has heard his members speak favorably of Republican presidential candidate Donald Trump as a champion of the working class – a straight shooter who aims to bring greatness and jobs back to America. But Sullivan urges caution. Trump, and other Republican presidential contenders, also have argued against the minimum wage, vilified the Affordable Care Act, and show persistent disregard for labor interests and minority rights… peoplesworld.org