Local and National Union News
UPS Teamsters impacted by reversal of recent pro-labor rules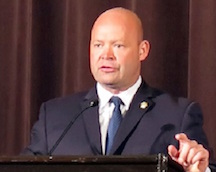 May 26, 2017 | Advances in workplace safety regulations and stricter labor standards for federal government contractors are under attack as lawmakers took to roll back recent pro-labor rules benefiting workers throughout the country, including UPS Teamsters. "By postponing OSHA's 'Injury Tracking' regulation, the Department of Labor is making it more difficult for workers to hold companies accountable for dangerous working conditions, and that includes our members at UPS," said Sean O'Brien (right), Director of the Teamsters Package Division… teamster.org
Hogan vetoes Maryland Democrats' sick leave bill
May 26, 2017 | Gov. Larry Hogan on Thursday vetoed legislation that would have required employers with more than 15 workers to allow them to earn paid sick leave, setting up a potential veto override fight when state lawmakers return to Annapolis later this year or next… baltimoresun.com
Bargaining Update: Negotiations for local supplements to begin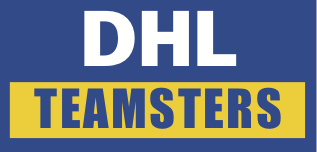 May 18, 2017 | The Teamsters National DHL Committee and the company have held 15 bargaining sessions over seven weeks and believe the major issues facing the membership have been addressed and the parties' positions established on national issues. Your committee has decided to release DHL to commence bargaining on Local Riders and Supplements with affected Locals over the next several weeks to address your Supplemental issues consistent with past practice. It is anticipated that negotiations with DHL to exchange economic proposals will resume once this process is concluded. We anticipate granting another short contract extension in order to complete supplemental and national negotiations. For additional information, contact your shop steward.
Hoffa: Teamsters will continue to fight for workers' needs as part of NAFTA 2.0
May 18, 2017 | General President Jim Hoffa's response to the White House's issuance of a final NAFTA notification letter today that will lead to a renovation of the North American trade agreement in the coming months: " From the beginning more than a quarter century ago, the Teamsters have been front-and-center in sticking up for workers and their rights under the North American Free Trade Agreement (NAFTA). And that won't change… Our members have stood in historic opposition to this broken trade pact due to terrible provisions such as… Read the full statement here.
Budweiser distributor begins illegally replacing Teamsters on strike
May 16, 2017 | Clare Rose began permanently replacing striking union members at the Long Island (NY) Budweiser distributor on Monday. It is a violation of federal labor law to permanently replace workers who are striking over unfair labor practices. "This is union busting 101," said Mark Pooler, who has delivered beer at Clare Rose for 26 years. Workers at Clare Rose have been on strike since April 23rd when the company unilaterally cut drivers' wages by 30 percent and ended workers' pensions. Read more at teamster.org
| | | |
| --- | --- | --- |
| | | |
| | | |
| | | |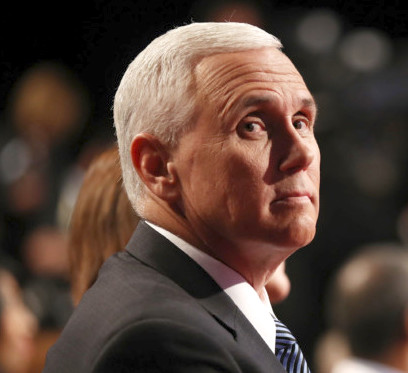 May 26,
2017
|

UNIONS

| Vice President Pence has been working with high-level Trump backers to develop a comprehensive strategy to weaken labor unions. The strategy he is developing revolves around so-called "right to work" laws that have already been rammed through numerous state legislative bodies. Among the GOP bright lights attending the closed-door sessions with Pence have been Wisconsin Governor Scott Walker and former House Speaker Newt Gingrich. Pence's role as chief architect of a new federal assault on unions is one… peoplesworld.org
May 25, 2017
|

STRIKES

| As Long Island approaches the second biggest beer-buying weekend of the year – Memorial Day – a shortage of Budweiser, Bud Light, Heineken, Blue Point and other popular beers are expected. Teamster drivers and warehouse workers at beer distributor Clare Rose have been on strike for one month, choking off deliveries of Anheuser-Busch products to Long Island and leaving many store shelves empty. Members of Teamsters Local 812 went on strike on April 23 when the company illegally cut drivers' wages by 30 percent and ended the workers' pension. Clare Rose has since begun permanently replacing its Long Island workforce with out-of-state workers. Still, scab and warehouse workers have been unable to complete deliveries… teamster.org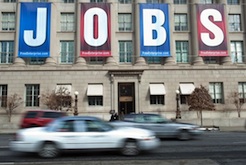 May 24,
2017
|

JOBS

| The American workplace is undergoing substantial change. Increasingly, employers are less interested in hiring full-time employees. Instead, they want to use what they call contractors, whether the title is accurate or not. While unemployment is low, the quality and pay for many of these newer jobs is dubious at best. There is a realization that steps need to be taken if hardworking Americans are going to be able to support themselves in the years to come. A new report by the Center for American Progress (CAP) calls for the creation of a "Marshall Plan for America, one that would challenge the effects of reduced bargaining power, globalization and changes in technology to ensure workers can succeed in the 21st century… teamster.org
May 24,
2017
|

INEQUALITY

| With its 2018 federal budget proposal, the Trump administration made public, and made plain, its priorities for our nation. Its vision for America is one where the sick, children, families and the disabled are sacrificed for tax breaks for the very wealthiest and giveaways to trillion-dollar corporations, That's the wall that thus budget constructs and yes, Trump wants the poor and middle class to pay for it. This budget is cruel to the point of absurdity… ourfuture.org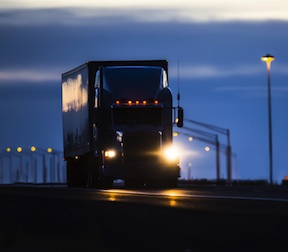 May 24,
2017
|

JOBS

| …Truck drivers are everywhere on our highways, undergirding the American economy, but most of us know little about their work and personal lives beyond musty stereotypes from the days of CB radio. Most truckers were quick to disabuse me of any notion that life on the open road holds romantic allure. I got interested in truck driving while reporting an earlier story about what became of 600 unionized workers at an Alcoa aluminum plant in Indiana that closed down. A number found j
obs
in trucking, which has a perpetual HELP
Wanted
sign out. They soon learned the pay ways nowhere near as good, and the lifestyle – keeping them away from home for weeks at a time was brutal…

nytimes.com

Related: Trucking and blue-collar woes
May 19, 2017
|

WAGES

| Lawmakers who cozy up to corporate America
love
to sponsor legislation that to the uninitiated might sound like a good thing for workers, but in the end is just another pathway for big business to line their pockets with even higher profits. The Workplace Families and Flexibility Act of 2017, which passed the House earlier this month, is being touted by Republican supporters as one that would give workers more say in the workplace. But really it gives companies an out from paying workers overtime. While supporters claim that the legislation grants U.S. workers greater balance by giving them
the flexibility
to take comp time instead of overtime if they prefer, the reality is companies ultimately can decide to decline these time-off requests…

teamster.org