Local and National Union News
Breaking news: Fast Track legislation introduced in Congress today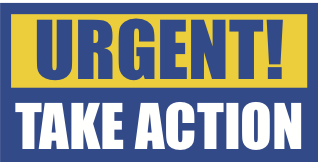 Apr. 16, 2015 | The fast track bill hit Congress today and we need your help to stop it. This bill will put good Teamster jobs in jeopardy. The TPP, the "NAFTA of the Pacific," will mean even more jobs sent overseas, lower wages for the jobs that remain, unsafe food and possibly a ban on our "Buy American" procurement laws and regulations. If Fast Track becomes law, however, Congress won't be able to change a single provision of the agreement. Please email your Representative and Senators right now and ask that they oppose Fast Track if it's brought up for a vote. The Teamsters Union has stopped Fast Track before. With your help, we will stop it again.
Teamsters take stand against fast track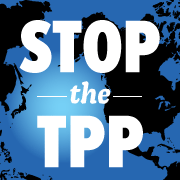 Apr. 16, 2015 | The Teamsters joined some 1,200 fellow union members and far trade advocates at a Capitol Hill rally yesterday to call on Congress to stop pushing for fast track trade promotion authority that would allow a quick up-or-down vote on bad trade deals like the TPP… Leo Gerard, president of the United Steelworkers, called on workers to head to the halls of Congress and let their members know their thoughts on fast track: "You make sure you tell them you put them there and you can take them out of there!" Full story...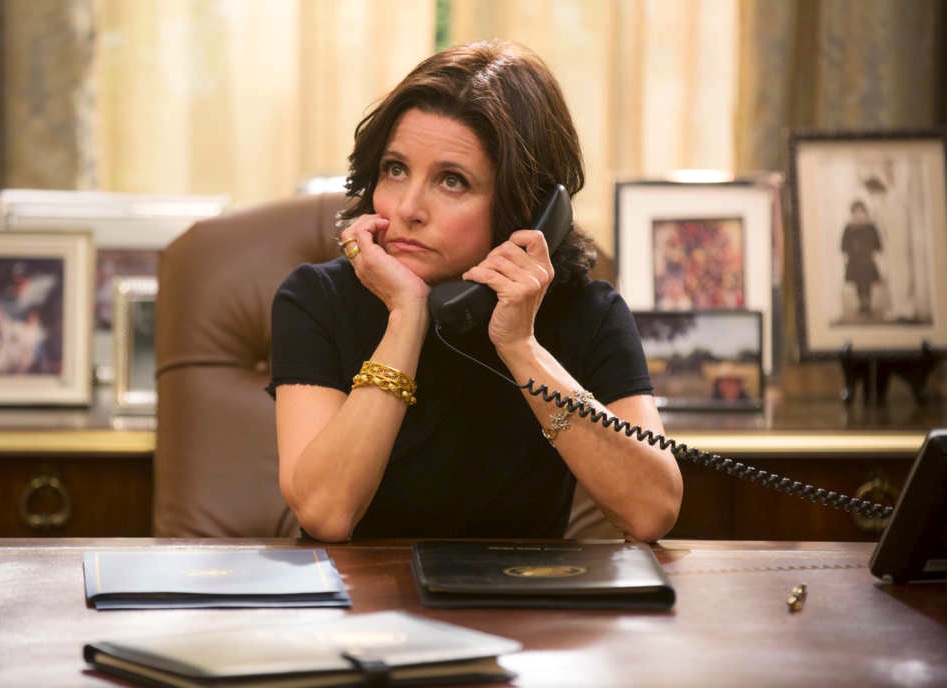 HBO renews 'Veep' for Season 5, but return to Maryland uncertain
Apr. 14, 2015 | …That's because creator Armando Iannucci is leaving the series and a new showrunner, David Mandel, will be taking over. Since showrunners are responsible for getting series made and delivered to an outlet like HBO for distribution, they sometimes have the power to say where the series will be produced. With an infrastructure in place in Maryland, a return makes sense. But it is not guaranteed with Iannucci leaving. Full story… [Local 355 represents workers employed in the film industry.]
Failed fast track is nearly upon us – again
Apr. 13, 2015 | Despite the Teamsters and our allies making clear that U.S. residents will be hurt if fast track can be used to quickly push secret trade deals like the 12-nation Trans-Pacific Partnership (TPP) through Congress, some lawmakers had decided to side with big business instead. But unfortunately, the fight doesn't end there. [The TPP Fast Track bill will be introduced in the Senate Tuesday.] This union and others who care about hard-working Americans are gearing up for a fight, and will need everyone who can to join in. Read on… [The TPP will outsource jobs, undercut workers' rights, dismantle labor, environmental, health, food safety, and financial laws, and allow corporations to challenge our laws in international tribunals rather than our own court system.]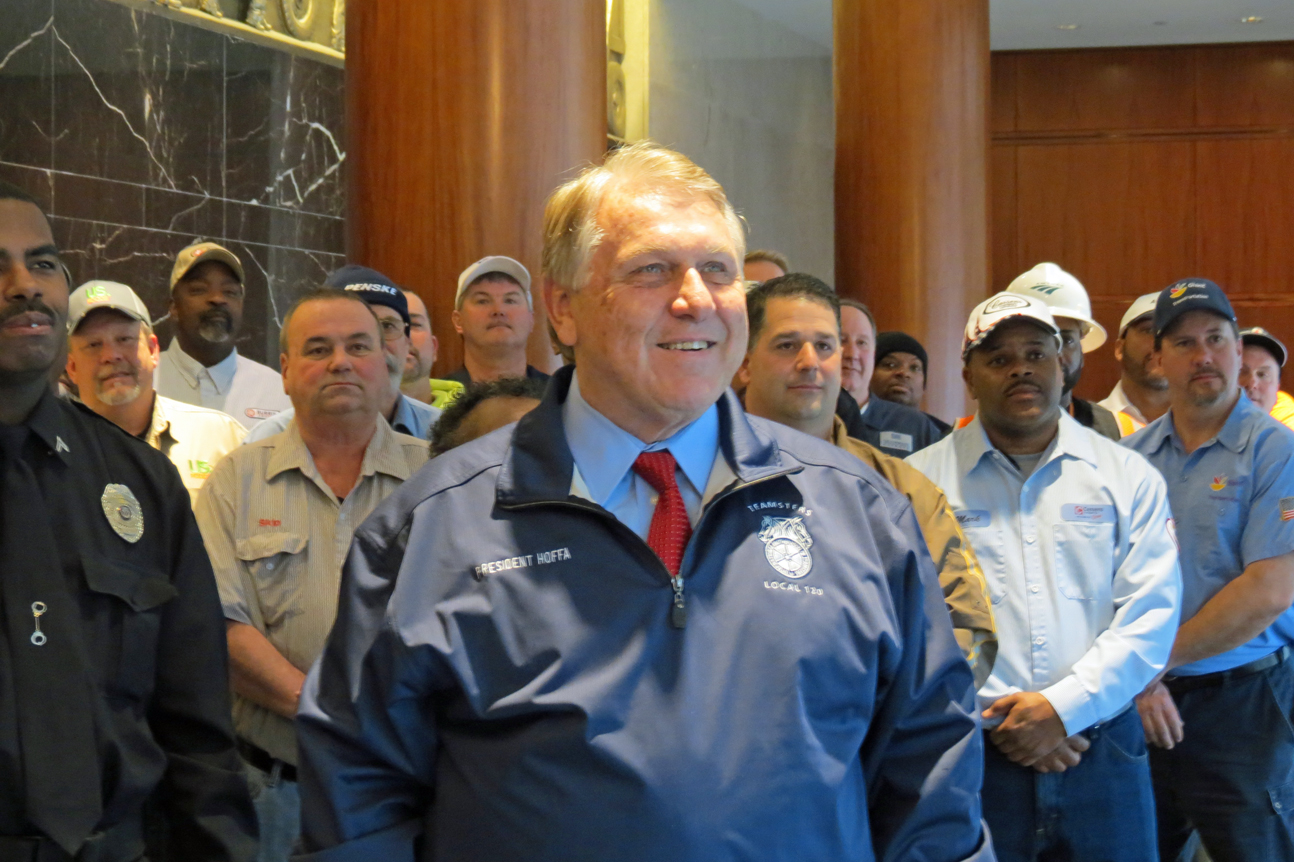 Pictures available from photo session with President Hoffa
Apr. 10, 2015 | Images taken by Teamster Joint Council 62 at the March 4th photo shoot are available for viewing in the photo gallery. To request copies, email us here. Copies of the official photographs taken by the IBT and signed by President Hoffa were received this week and will be available at Sunday's general membership meetings.
Horseshoe Baltimore Casino workers bet on union
Apr.8, 2015 | The Horseshoe Baltimore Casino is now officially union. The cards were counted last week and a strong majority of Horseshoe workers voted in favor of representation by the National Gaming Workers Coalition, comprised of Unite Here Local 7, Teamsters Local 355, Operating Engineers Local 37 and the UAW. The Horseshoe has recognized the union and dates will soon be set for negotiations on wages, benefits and working conditions.
| | | |
| --- | --- | --- |
| | | |
| | | |
| | | |
Apr. 16, 2015 |

OPINION

|

america.aljazeera.com

…Unions not only give their members a voice at work but also can have much broader political effects. By mobilizing voters and contributing to campaigns, organized labor is in effect the only lobbying group operating in the interest of ordinary Americans…"strong labor unions are able to influence public policy, so as to create programs…that benefit everyone in society, not merely organized workers." Full story...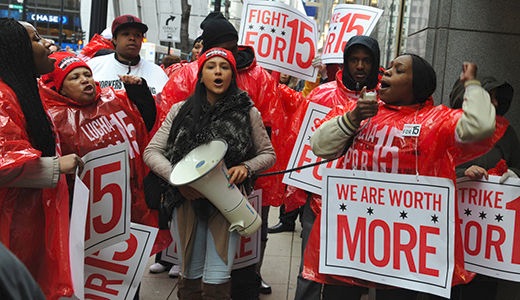 Apr. 15, 2015 |

WAGES, UNIONS

|

peoplesworld.org

Strikes, marches, and rallies are happening coast to coast today in hundreds of towns and cities. What amounts to a new type of labor movement – one that unites union and non-union workers with a broad range of allies in the communities across the nation – is turning out strikers and demonstrators in city after city, demanding a new minimum wage of $15 an hour… The national Fight for $15 effort to raise the country's minimum wage began two-and-a-half years ago in New York City when 200 cooks and cashiers walked off their jobs. The movement they started has never stopped growing. Full story…

(PHOTO/nationofchange.org)

Additional photos at #Fightfor15
Apr. 15, 2015

|

WORKERS' RIGHTS

|

nationaljournal.com

As food-food workers and organized labor plan mass protests [today] for a $15 minimum wage and a union, they are also relaying the message that workers' rights are civil rights. As racial minorities continue to make up more and more of the lower-wage employment sectors, organized labor is betting that working to advance racial equality will be central to its survival. Full story...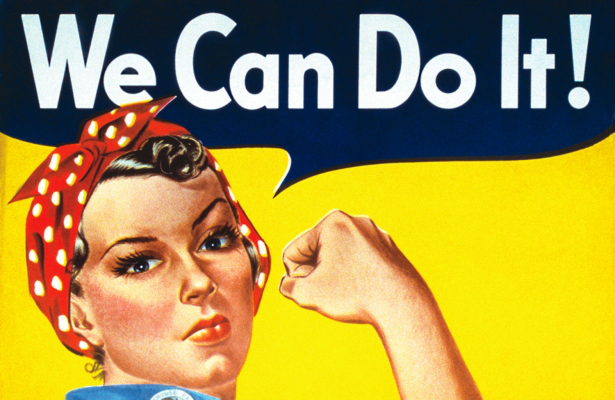 Apr. 14, 2015 |

PAY DISPARITY

|

teamsternation.com

Women lawmakers took center stage today on Capitol Hill to demand fair pay for female workers in honor of Equal Pay Day. And the Teamsters are standing with them. Sen. Barbara Mikulski (D-Md.), a repeated sponsor of the Paycheck Fairness Act, led the charge in urging Congress to take up and pass the legislation. The measure would close the wage gap between working women and men working in equivalent jobs. The pay disparity costs women and their families $434,000 over the length of their careers… It may be the 21st century, but for too many women it might as well be the Dark Ages. It is time for all of Congress to take a stand against this blatant inequity. Full story...