Next General Membership Meeting: Sept. 7th in Baltimore, Sept. 14th in Salisbury
Meetings begin at 10 a.m. Please be present and on time. Bring a coworker!

Local and National Union News
Learn about the influential people in our Labor history
Sept. 1, 2014 | The workplace rights and protections we enjoy today were won for us by generations of America's working heroes. The brief biographies of some the greatest figures in working America history – César Estrada Chávez, Joe Hill, Mother Jones, Frances Perkins and others – may inspire you to join in and continue the fight for American Labor.
Hoffa: Weary U.S. workers are still experiencing hard times
Aug. 26, 2014 | Some naysayers have tried to brush off the income inequality discussion as a trumped-up effete to agitate Americans. However, while they might have wanted to ignore such calls from the Teamsters and other worker advocated, they cannot turn their back on the debate when their friends with ties to the financial world sound the alarm. Full story here.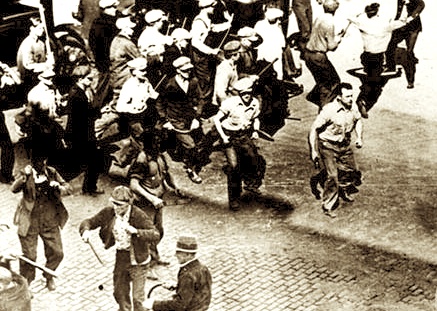 1934 Minneapolis Teamsters strike, precursor to Wagner Act
Aug. 26, 2014 | The tensions had been simmering for months in Minneapolis. The Teamsters, trying to organize the city's truckers - who were key to transportation of food and industrial goods all over the Upper Midwest - had been browbeaten by the bosses. The so-called Citizens Alliance, a secret cabel of leading businessmen, was confident it could beat the Teamsters - particularly Local 574 - again. After all, the alliance's virulent and sometimes violent anti-unionism had ruled labor relations in Minneapolis since the early 1900s. This time, in 1934, it didn't turn out that way. Continue reading here.
UFCW president issue's statement on the mother of Michael Brown
Aug. 22, 2014 | Joe Hansen, International President of the United Food and Commercial Workers Union (UFCW), today released the following statement regarding UFCW member Lesley McSpadden whose son Michael Brown was shot and killed by police in Feguson, Missouri.
Teamsters assisting global efforts to organize DHL, FedEx, UPS
Aug. 18, 2014 | The International Transport Workers Federation's (ITF) 43rd global conference wrapped over the weekend in Sofia, Bulgaria. The ITF consists of 360 unions from 116 countries. It has 4.5 million members. Tim Beaty, IBT Director of Global Strategies spoke with Canada's Radio Labour about global efforts to organize workers at delivery companies like DHL, FedEx and UPS.
| | | |
| --- | --- | --- |
| | | |
| | | |
| | | |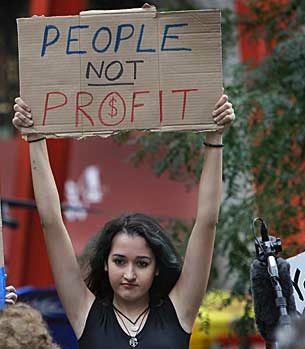 Sept. 2, 2014 |

OPINION

| In struggling communities where the middle-class security once almost felt within reach, a deepening crisis over unpaid bills, mounting debt, and lost chances has now settled. These can be unsettling, infuriating place: tangible relief from the worst recession in decades still has yet to arrive, with more and more families living on the brink, tired of waiting in vain. Against this backdrop, it shouldn't be hard to see that strong union contracts are as important as ever for the American workforce to win. More...
Sept. 1, 2014 |

OPINION

| …Not only did organized labor advocate for a shorter workweek and workplace safety protections, but also helped extend our life spans. Workplace safety measures, even more so than modern medicine, helped extend the life spans of working Americans. Fewer workplace accidents and reducing the chance of simply being worn out over time lets us live longer lives. Add to that modern medicine, and it is no wonder why many of us expect to live into our 70s and 80s. While you're mulling over that, labor unions also work to protect your rights to free speech and freedom of assembly…. More.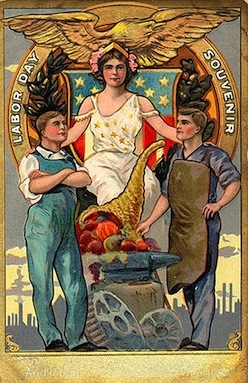 Sept. 1, 2014 |

LABOR HISTORY

| Today will mark the 120th celebration of Labor Day as a legal, national holiday. What is the history of the Labor Day holiday? It had a turbulent, complicated beginning. Understanding more about this can help us to rethink the significance of this holiday today. American labor in 1894 was a volatile force. The industrial revolution had radically transformed work, replacing skilled labor with machines, and giving birth to two powerful institutions: factories and corporations. Continue reading here.
Aug. 28, 2014 |

OPINION

| The next presidential election likely will focus much less on workers' rights, and more on social issues and government spending. What we learned over the past six years is that the combination of dysfunctional Senate rules, big money in politics, the attack on voting rights, and barriers to citizenship for 20 million immigrants are real barriers to economic change. Unless we break through these barriers, it's just more of the same for working Americans. There is hope if we link workers' rights to the huge democracy movement that is growing across the U.S. Labor, plus greens, consumers, and democrats from all parties, realize that our nation today is not what democracy looks like. Read more here.