Local and National Union News
Attention members! Who do you know at Con-Way Freight and FedEx Freight?
Sept. 19, 2014 | Organizing campaigns are underway nation-wide at both freight companies. Con-way Freight workers in Texas last week voted to join Teamsters Local 657, and a recognition vote has been scheduled in Philadelphia for Fed-Ex Freight drivers. Local 355 has active campaigns at Con-way and Fed-Ex locations in the Baltimore and Eastern Shore areas. If you have family members or friends working for either one of these companies, please contact Bill Alexander (Con-way) or Mark Garey (Fed-Ex) at 410-566-5700.
Golfers undaunted by pouring rain during annual Fall Golf Outing
Sept. 18, 2014 | Forty members and retirees participated in Local 355's annual Fall Golf Outing. Story and photo gallery link here.
Leaked memo: YRC tweaks discipline policy; union takes exception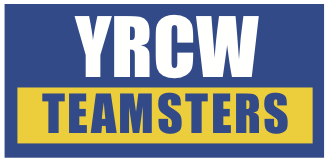 Sept. 16, 2014 | The IBT is taking exception to a new discipline policy at YRC Worldwide Inc., according to a leaked internal memo. The memo, shared on industry message board TruckingBoards.com, details a new, zero-tolerance policy concurring actions that will harm its DOT safety scores. Full story here.
Con-Way Freight workers in Texas join Teamsters LU 657
Sept. 15, 2014 | On September 12, 2014, drivers and dockworkers at Con-Way Freight in Laredo, Texas voted to join the Teamsters Local 657. "This is a great victory for the workers at Con-Way and we hope this campaign spreads," said Frank Perkins, President of the San Antonio-based Local 657. "These workers are seeking fair wages, respect on the job and job security. They also want to have a pension and improved health care coverage…We choose Laredo because it is the busiest inland port in the United States. Seven thousand trucks cross the border with Mexico every day."
Teamsters celebrate Truck Driver Appreciation Week - again!
Sept. 15, 2014 | Last year, the IBT asked Teamsters to submit photos of themselves and their trucks to the Teamsters Facebook page. The response was overwhelming. Hundreds of Teamsters sent in photos, along with their comments. This year, the Union is asking you again to send photos of you and your trucks, either by posting directly to the Teamsters Facebook page or by sending a direct message to the page. Go ahead, do it!
| | | |
| --- | --- | --- |
| | | |
| | | |
| | | |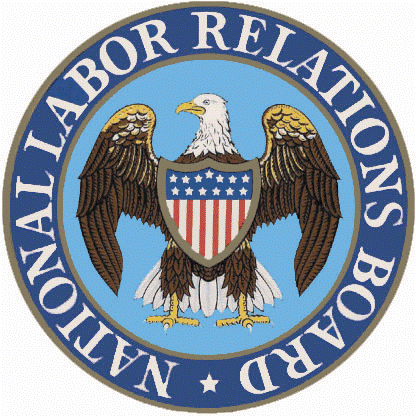 Sept. 19, 2014 |

NLRB

| This week, Republican Senators introduced a bill they call the "The National Labor Relations Board Reform Act." Its chances ar very slim, but that's beside the point: The GOP wants to emphasize its displeasure with President Barack Obama's appointments of labor-friendly members who thwart businesses' attempts to keep unions out of their workplaces. Full story here. Related: GOP senators propose changes to Labor Board
Sept. 18, 2014

|

OPINION

| The fight to increase America's stagnant incomes is, at long last, growing more serious. Thursday, with the explicit backing of the House Democratic Caucus, Maryland Rep. Chris Van Hollen, the ranking Democrat on the Budget Committee, is introducing a bill that would prompt corporations to reward workers–not just top executives and major shareholders–for their gains and productivity. Continue reading here.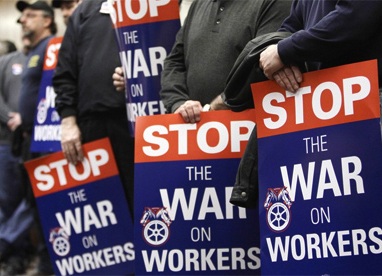 Sept. 17, 2014 |

OPINION

| Often when on a picket or banner line people notice union members with protest signs or the large inflatable rat and they're curious as to why we're there demonstrating. One question that I'm always answering from passerby is, "why are you out here?" When I simply reply, "we're protesting a contractor on this jobsite for wages and standards" their eyes tend to just glaze over and they nod with a confused look on their face…I thought to myself that I need to further elaborate on this so people can fully understand how crucial it is to protect these wages and standards that working people have fought so hard to obtain… Continue reading here.
Sept. 16, 2014 |

ECONOMY

| The largest government infusion of cash into the U.S. economy in generations – the 2009 stimulus – was riddled with a massive labor scheme that harmed workers and cheated unsuspecting American taxpayers… A review of public records in 28 states uncovered widespread cheating by construction companies that listed workers as contractors instead of employees in order to beat competitors and cut costs… The problem known as misclassification is so well-understood in the U.S. economy that government has vowed to fix it for years. Full story here. Related: An epidemic of wage theft is costing workers hundreds of millions of dollars a year.