Local and National Union News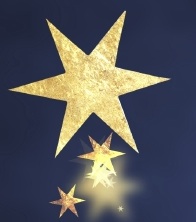 Local offices, credit union schedule for 2014 Christmas season
December 2014 | Members, please take note of the schedule changes beginning Monday, Dec. 22nd through Jan. 1st. Click here to view.
---
More than 400 Sysco workers in Atlanta vote Teamsters
Dec. 17, 2014 | In a major victory, Sysco workers have voted to join Teamsters Local 528 in Atlanta. With 423 workers in the bargaining unit, the vote for Teamster representation is the biggest at Sysco in years. The vote comes as the FTC continues its review of the proposed merger between Sysco and US Foods, a transaction that could place Sysco and US Foods workers' jobs in jeopardy. Full story here.
What the Cromnibus Law means for multiemployer pension plans
Dec. 16, 2014 | … The law states that plans in"critical and declining status" can temporarily or permanently suspend current and future benefits. This suspension can include benefits already accrued for vested participants and benefits already being paid to retirees and beneficiaries…The law sets limits. For example, the monthly benefit of any participant or beneficiary may not fall below 100% of the PBGC's guaranteed monthly benefit. Participants and beneficiaries aged 75 and older are afforded special protections, as are those with benefits based on disability. Full story here. Related: Those pension cuts and what you need to know.
Teamsters denounce Senate passage of Omnibus Spending Bill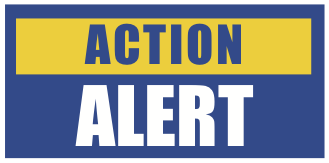 Dec. 15, 2014 | "With the passage of the omnibus spending bill by the Senate, we have witnessed the latest attack by corporate interests on working families, " said General President Jim Hoffa in response to the Senate's passage of the Omnibus Appropriations Bill. "Big business and Wall Street have bought and paid for influence and access that has allowed them to continue to enrich corporations at the expense of the middle class... We can only hope that President Obama rethinks his present course of action, recognizes the destructive nature of the provisions in this bill and vetoes it when it reaches his desk." Full statement here. We encourage you to make one more call to the White House at 202-456-1414 to encourage President Obama to rethink his present course of action and veto it when it reaches his desk. This fight is not over. The union will be looking for any avenue to protect hard-earned Teamster pensions and will work to ensure transparency by any Teamster fund that might look to this legislation to provide relief. Click here for more information.
Call your senator NOW!
Dec. 12, 2014 | Tell them to vote NO on the Cloture and NO! on the Omnibus to protect Teamster pensions and jobs. Call 888-979-9806 to be connected to your senator. The Teamsters Union is opposed to the Omnibus Spending Bill. It keeps government open on the backs of hardworking Americans and retirees. Click here to learn what the legislation would do, then call your senator at 888-979-9806. Do it right now.
Local 355 welcomes Anne Arundel County Fire Dept. battalion chiefs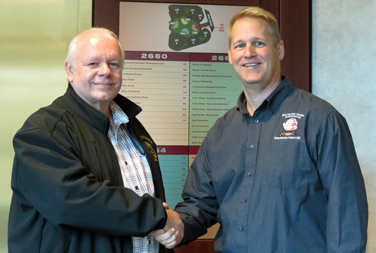 Dec. 11, 2014 | In a representation election held December 10, 2014, Anne Arundel County Fire Department battalion chiefs voted unanimously to join Teamsters Local 355. "We are thrilled to be with the Teamsters. The big union is like our big brother," said Michael Smith, a 25-year veteran with the Department. The group, an independent association, decided in September to seek the organized umbrella of a larger union that could provide the experience and assistance they need to continue to negotiate and enforce their contract. The battalion chiefs serve directly under the fire chief of Anne Arundel County, support 31 town and city fire stations, and coordinate management and delivery of emergency fire and medical services to the citizens of the county. Watch for their story in the upcoming issue of our newsletter. Pictured: Local 355 Business Agent Dan Taylor congratulates Anne Arundel County Battalion Chiefs Association president Michael Smith following the group's unanimous vote to become Teamsters.
Report: Sysco poised to complete $8.2B merger with US Foods
Dec. 11, 2014 | The New York Post reported today "…Sysco is selling assets worth $5 billion to Performance Food Group to win regulatory approval, two sources said. That is equal to roughly one-quarter of US Food's revenue…" Full story here.
| | | |
| --- | --- | --- |
| | | |
| | | |
| | | |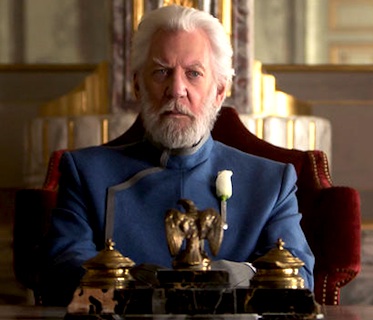 Dec. 18, 2014 |

ECONOMY

| …In what could have been a scene in the Hunger Games movies, the big banks and our elected leaders joined together to steal from blue-collar workers. For the first time in 40 years, since the Employee Retirement Income Security Act was adopted in 1974 to ensure workers would collect pay they deferred into pension plans for their old age, Congress decided that benefits already earned can be taken away. This historic shift got one sentence in The New York Times: "It allows certain multi-employer pension plans to shore up their finances by cutting retirees' benefits." Notice the focus on the money and the pension plan without mentioning that up to 1.5 million workers and retirees will be affected, or that the first big plan failures are not expected for more than a decade. Read more here.
Dec. 17, 2014 | WORKERS' RIGHTS | …Without a Congress willing to pass sweeping legal reform necessary to shore up workers' rights in one bold stroke, the Obama administration can still defend workers using administrative guerrilla warfare…Many expert think the federal government can do more with the laws on the books. According to Catherine Ruckelshaus, general counsel and program director of the National Employment Law Project, an activist think tank on workers' rights, the Department of Labor "Has the tools it needs. It just needs to use them." Full story here.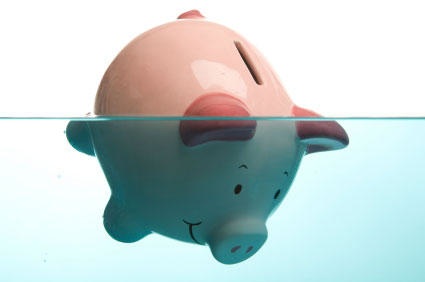 Dec. 16, 2014 |

RETIREMENT SECURITY

| ...Union members from electricians to Teamsters to hotel workers to grocery workers rely on these plans. There are 1400 multi-employer pension plans, with about 10 million participants. This is the first time current retiree benefits can be cut since the passage of the Employment Retirement Income Savings Act (ERISA) in 1974… Here is a brief description of the "reforms" from the Pension Rights Center... Related: Four ways Congress screwed up pensions
Dec. 15, 2014
|

U.S. LABOR

| Haltingly, with understandable ambivalence, the American labor movement is morphing into something new. Its most prominent organizing campaigns of recent years – of fast-food workers, domestics, taxi drivers and Walmart employees – have prompted states and cities to raise their minimum wage and create more worker-friendly regulations. But what these campaigns haven't done is create more than a small number of new dues-paying union members. Nor, for the foreseeable future, do unions anticipate that they will. Continue reading here.