Local and National Union News
Leaked memo: YRC seeks to outsource unprofitable runs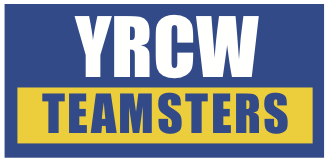 Jan. 29, 2015 | YRC Freight is looking to increase its use of purchased transportation to increase its profitability, according to a leaked internal memo. A Dec. 18, 2014, memo obtained by the Kansas City Business Journal, details a change-of-operations request to the Teamsters that would allow the company to increase its use of interline carriers – third-party transportation providers – in areas currently served by YRW employees. …No YRC employees will be laid off as a direct result of the change of operations. Full story here.
No time to waste in letting public, lawmakers know about Fast Track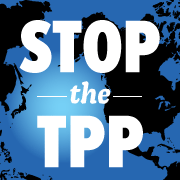 Jan. 27, 2015 | The Teamsters and our fair-trade friends have seen the damage fast track and bad trade deals like the TPP can do… With Congress set to consider fast track soon, there is no time to waste in letting both the public and elected officials know about the dangers of unfair trade. Less jobs, lower pay, less worker protection and unsafe food and products isn't good for anyone – except big business. Read General President Jim Hoffa's guest column here.
Sign our petition in support of amendment to overturn Citizens United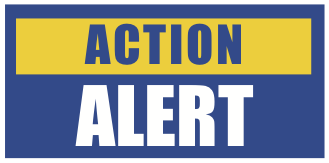 Jan. 19, 2015 | Wednesday, January 21st marks the 5-year anniversary of Citizens United. In the five years since the decision was handed down, spending by outside groups has increased by over 500%. Most of the new outside money, over 70% of it, goes to support anti-worker candidates backed by big corporations and billionaire plutocrats like the Koch Brothers. The only way the law can now be changed is through a constitutional amendment. Please sign our petition today in support of an amendment to overturn this anti-democratic ruling that has shifted control of our elections from the will of the people to the wallets of the super rich.
Matheson Gas workers in Jessup, Md. vote to join Local 355
Jan. 15, 2015 | Following a two-month organizing campaign, drivers and fillers employed at Matheson Gas in Jessup, Md., voted yesterday to be represented by Local 355. Their Yes votes were for dignity and respect in the workplace. "The primary issue for the twelve employees is the way they are treated," said Business Agent Chip Elgert. "They had to fight for vacation and paid days off that they were already entitled to. Patterns of unjust discipline was also an issue that sent these workers to us." Local 355 also represents Matheson employees on the Eastern Shore. Drivers deliver compressed gases and propane to various industries including construction and hospitals.
Hoffa to members: A new day for our great union

Jan. 14, 2015 | "Today, the Teamsters Union and the U.S. Attorney for the Southern District of New York filled an application with Chief Judge Loretta Preska requesting that she approve an agreement to end decades of government oversight over the Teamsters Union. We anticipate that she will approve the agreememt. This is an historic day for our Teamsters. After decades of hard work and millions of dollars spent, we can finally say that corrupt elements have been driven from the Teamsters and that the government oversight can come to an end." Read General President Jim Hoffa's entire statement on the agreement to end the consent decree, or watch his video statement.
| | | |
| --- | --- | --- |
| | | |
| | | |
| | | |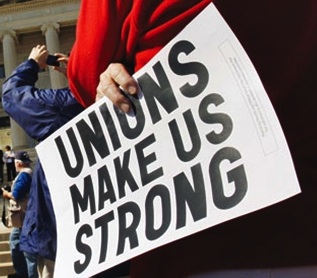 Jan. 29, 2015 |

OPINION

| The death of the labor movement has been repeatedly predicted as an imminent event for more than a century. Yet it still lives, and is getting stronger. Labor advocates and scholars often feel like we won't be taken seriously unless we say how awful things are. The more dire our analysis, the more listeners will nod and say it must be right, with labor insiders so self-critical. But our critical thinking shouldn't devolve into despair… Workers want to see power, and legislators need to feel power. Unions won't regain it by complaining. Get a grip; the labor movement is stronger than it looks. Complete story here.
Jan. 28, 2015 |

ECONOMY

| Presidential aspirants in both parties are talking about saving the middle class. But the middle class can't be saved unless Wall Street is tamed. The Street's excesses pose a continuing danger to average Americans. And its ongoing use of confidential corporate information is defrauding millions of middle-class investors. Continue reading here.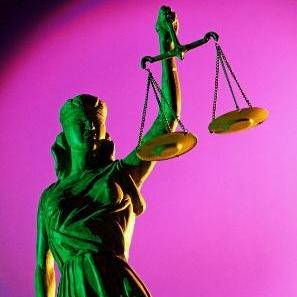 Jan. 27, 2015 |

RETIREMENT

| The Supreme Court on Monday ruled that a chemical company may be able to cut the health benefits of its retired workers, unanimously reversing an appeals court ruling that said the benefits had vested for life. "Courts should not construe ambiguous writings to create lifetime promises," Justice Clarence Thomas wrote for the court, adding that "retiree health care benefits are not a form of deferred compensation."…The case concerned a union contract at the Point Pleasant Polyester Plant in Apple Grove, W.Va. Like many other collective bargaining agreements, it did not directly say whether health benefits for retirees would vest for life. Full story here. Related: In a case seen as a victory for corporate America, the justices ruled these promises should not be treated as "vested rights" unless they are spelled out in the contract. *Update: Justices say case isn't closed.
Jan. 26, 2015 | ECONOMY | ... As the Center for American Progress wrote last week in a report on stagnant wages, it's hard to talk about fixing inequality without also talking about unions. The authors proposed a range of changes, including holding union elections more quickly, making it harder to fire workers trying to unionize and, if there's evidence of employer coercion, replacing an election with a so-called card-check process. Why would Republicans ever support those changes? Because if they really want to improve the financial standing of working-class and middle-class Americans, the alternatives are worse. Full story here.