Local and National Union News
Local members answer the call for IBT photo op
Mar. 5, 2015 | Local 355 workers employed in a wide variety of industries traveled Wednesday to Teamsters headquarters in Washington, DC, to photographically represent our union's diverse membership for future use in Teamster publications. After greeting all with enthusiastic hand-shakes and words of gratitude, General President Jim Hoffa joined 27 Local 355 members from the airlines, food processing, carhaul, car rental, express, package, freight, food service, industrial trades, motion picture, newspaper, parking, public service, and warehouse industries. While the IBT staff photographers worked to get the best and the most shots of our members, we took our own photos to share with you here. Watch for more in the next issue of our Local 355 newsletter.
Tribune Publishing is busy playing catch-up
Mar. 5, 2015 | …TPUB's purchase of Maryland and suburban Chicago properties have already netted $5 million in increased earnings; expect $10-12 million in added earnings this year, due to those buys. TPUB's got a bit of cash for more acquisitions, and as I reported Monday ("Tribune in final bidding for U-T San Diego"), it's hot on the trail of a ninth metro property, U-T San Diego, at a likely purchase price of $85 to 90 million. Full story…
Senate to vote today to undo labor union rule *
Mar. 4, 2015 | The Senate will vote Wednesday on a GOP-backed motion that would undo a controversial National Labor Relations Board rule that makes it easier for workers to hold union elections. Republicans are using the Congressional Review Act that allows lawmakers to undo regulation through a motion of disapproval, which needs a majority vote in both chambers. The motion can't be filibustered or amended, which will help it bypass Democratic opposition. If the bill gets to his desk, however, the White House says President Obama will veto it. Full story... * Update: The bill passed the Senate Wednesday in a 53 to 46 vote. The legislation now goes to the House where it is expected to pass. However, it doesn't appear the Senate has the two-thirds majority required to overrule a presidential veto.
Sysco not in talks to settle U.S. lawsuit to stop merger
Feb. 24, 2015 | Sysco said it would fight the Federal Trade Commission in court and that no settlement talks were underway… The federal court hearing will likely be set in 60 to 90 days. Full story...
| | | |
| --- | --- | --- |
| | | |
| | | |
| | | |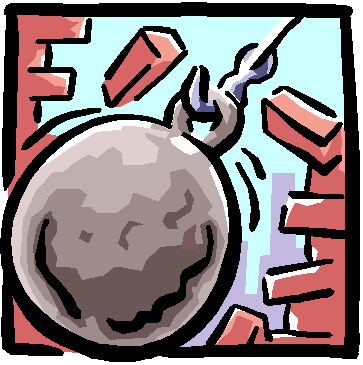 Mar. 5, 2015 |

WAR ON WORKERS

| npr.org - … Until recently, America's workers could rely on a compact struck at the dawn of the Industrial Age: They'd give up their right to sue. In exchange, if they were injured on the job, their employers would pay their medical bills and enough of their wages to help them get by while they recovered. No longer. Over the past decade, state after state has been dismantling America's workers' comp system with disastrous consequences for many of the hundreds of thousands of people who suffer serious injuries at work each year… Full story… Listen: 'Grand Bargain' in workers' comp unravels, harming injured workers further.
Related: In a new report issued Wednesday, Labor Department officials argue that workplace injuries and illnesses, coupled with an inadequate worker compensation system, are contributing to the gap between rich and poor in the U.S.
Mar. 4, 2015 |

ORGANIZED LABOR

|

latimes.com -

… How poor do unionized workers have to be for them to be eligible to bargain for raises? The subtext [of a USA Today editorial] is that unions are on their way out, and that taking actions like agitating for pay and benefits will only hasten their disappearance. Recent events, however, are pointing in the opposite direction. Labor organizations are starting to show new creativity and militancy in attaining their goals… Unions are mobilizing even for workers who aren't their own members. Full story…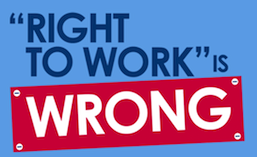 Mar. 3, 2015 |

RTW4LESS

|

washingtonpost.com

- … Let's be clear about what goes on in non-RTW states, as anti-union forces consistently distort current reality. In non-RTW states, no one has to join a union. There have been no "closed shops" in America for more than 20 years. When RTW advocates say they're fighting against "forced unionism," they are making stuff up. There's no such thing… So when Steve Moore of the Heritage Foundation claims that workers in non-RTW states "can be compelled to join a union and pay union dues at a union shop whether they want to or not" or that they "can even be forced to pay union dues for partisan political activities with which they don't agree," he's deep within a fact-free zone. Full story…
Mar. 2, 2015 |

SOCIAL SECURITY

| nationofchange.org - The Republican-dominated Congress, with the help of a cadre of sell-out conservative Democrats in both chambers, are gearing up to attack Social Security, under the guise of "saving" the program. The attack quill be brutal, because the programs'd assassins understand that this is probably their last chance to undermine Social Security… Let's address and debunk the main arguments of attack made by Social Security's enemies. Full story…