Click here to learn how you can support our striking brothers and sisters
on the picket line (scroll to bottom).
Local and National Union News
Teamster women take over Hollywood...
Sept. 28, 2016 | Hundreds of Teamster women marched through the streets of Hollywood, California on Friday, Sept. 23, in support of University of California (UC) Teamsters [Local 2010], and their fight for better wages. Teamsters attending the union's annual women's conference joined the rally where they called on the UC system to deliver a fair contract… peoplesworld.org
Self-driving trucks threaten one of America's top blue-collar jobs
Sept. 26, 2016 | …Carmaking giants and ride-sharing upstarts racing to put autonomous vehicles on the road are dead set on replacing drivers, and that includes truckers. Trucks without human hands at the wheel could be on American roads within a decade, say analysts and industry executives…latimes.com General President Jim Hoffa: "You really want a giant 14-wheeler remotely? C'mon. It's not going to happen…"
Motorcycle Run has been cancelled
Sept. 26, 2016 | Seems our Local's motorcycle enthusiasts have busy schedules given the low number of signups for this year's bike run, scheduled for October 1st. So we've pulled the plug on it but we'll look forward to a good run with high participation next year. Save the date: June 17, 2017.
Teamster carhaul members reject national contract; Eastern supplement is approved
Sept. 15, 2016 | Teamster carhaul members have rejected a national contract and the Central-Southern supplement, but have approved the Eastern and Western supplements. "In light of the members voting no on the national contract and Central-Southern Supplement, we will reconvene our national negotiating committee next week and determine the next steps," said Kevin Moore, Director of the Teamsters Carhaul Division. "At the present time, the union is not calling for any job action against any employer but will evaluate all its options over the next several days." Vote tallies here.
| | | |
| --- | --- | --- |
| | | |
| | | |
| | | |
Sept. 28, 2016 |

WORKERS' RIGHTS

| The Culinary Union [UNITE HERE] is calling for a national boycott of Republican presidential nominee Donald Trump's businesses after management at his Las Vegas hotel has failed to come to the bargaining table for more than nine months, the union announced today. The boycott call targets businesses that Trump owns, has invested in or has partnered with and remains in effect until the hotel begins negotiations…"While Donald Trump waged an indefensible anti-worker and anti-immigrant presidential campaign, the workers at his Las Vegas hotel fought for dignity and respect in their workplace," said UNITE HERE President D. Taylor. "They voted to unionize, they won, and now the law says Trump must negotiate." The AFL-CIO will observe the boycott. lasvegassun.com

Related:

Other unions can respect the boycott and not deliver goods or pass the picket lines.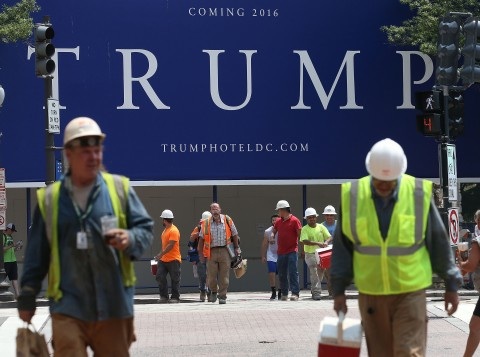 Sept. 27, 2016 |

ELECTION 2016

| Hillary Clinton on Monday called on Donald Trump to apologize to people who have worked on the real estate moguls properties who have not been paid in full. Do "the thousands of people that you have stiffed over the course of your business not deserve some kind of apology from someone who has taken their labor, taken the goods that they've produced and then refused to pay them?" Clinton said in the first debate of the general election… Over the course of the campaign, reports have emerged about Trump refusing to pay what some vendors said he owed them… politico.com
Sept 26, 2016 |

UNIONS

| In their ongoing, all-out assault to crush labor unions, corporate forces have fabricated a cultural myth to undermine popular support for labor: Unions, they insist, are no longer needed. They tell us that in today's entrepreneurial economy, workers must compete with each other, not cooperate. Before swallowing that wad of hornswoggle, let's revisit Flight 1549…

nationofchange.org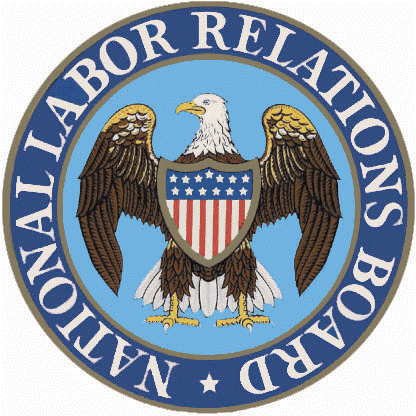 Sept 22, 2016 |

STRIKES

| The National Labor Relations Board's top enforcement officer is proposing that companies must prove – not just state – that only by hiring permanent replacement workers can they keep going economically, after the firms force their own employees to strike. If enacted, such a policy would be a major advance for workers' use of strikes. Needless to say, the company involved, United Site Services of California, is screaming about NLRB General Counsel Richard Griffin's stand, contained in a brief submitted to the full NLRB. And the union in the case, Teamsters Local 315, is cheering Griffin on and has filed its own supporting brief, too, laying out the case against the scabs. The case's outcome is important… teamster.org
Sept 21, 2016 |

WORKERS' RIGHTS

| Officials from 21 states on Tuesday filed a lawsuit claiming the Obama administration rule to extend mandatory overtime pay to more than 4 million workers will place a heavy burden on state budgets. The rule, set to take effect Dec. 1, will require employers to pay overtime to salaried workers earning less than $47,500 a year, double the current threshold of $23,660. Business groups and Republican officials say the rule will force employers to demote salaried workers to hourly positions and create more part-time jobs … reuters.com