Local and National News
Tune in to Teamsters presidential forum on worker issues
Dec. 6, 2019 | The townhall event in Cedar Rapids, Iowa on Saturday, December 7 at 2 PM Central will be live-streamed on our Facebook page, Twitter @Teamsters, our YouTube channel, TeamstersVote.com and on Teamster.org. Six 2020 presidential candidates are confirmed to attend. We'll be asking them about the key issues affecting workers like you - including pensions, trade policy, and collective bargaining rights - and making sure they fight for the Teamsters vote. Be a part of the conversation – RSVP to watch live here: www.ibt.io/12-7rsvp #Teamsters2020
Teamsters Local 769 mourns tragic shooting of UPS driver in Miami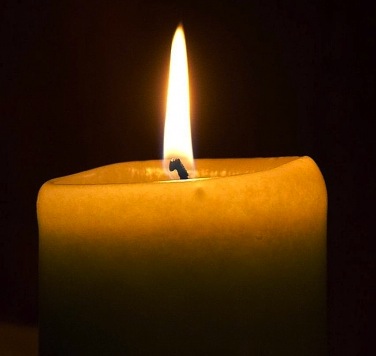 Dec. 6, 2019 | The following statement from Teamsters Local 769 is in regard to the tragic shooting of a UPS driver in Miami yesterday. "It is with a heavy heart that I write this statement this evening. We are heartbroken by the tragic events from earlier today regarding one of our Teamsters Local 769 members (UPS Driver), who was carjacked while doing his job. He was ultimately victimized in a shootout after a lengthy police pursuit with the carjackers. The cowardly actions of the criminals involved that chose to kidnap this hard-working young man to give themselves some type of "cover" or "shield" are precisely the opposite of what Teamster men and women are and stand for. We pray for the family of this young man, and as further information is available we will, of course, provide those details for Teamster members to show and provide support to his family."
Why did Tribune Publishing roll over for this hedge fund?
Dec. 5, 2019 | Tribune Publishing directors wasted no time capitulating to an aggressive new shareholder with a record of eviscerating local newspapers. The publisher of the Chicago Tribune and eight other metropolitan daily newspapers yesterday announced an agreement to give hedge fund Alden Global Capital two seats on the Tribune Publishing board, which will expand to eight from six members…Tribune Publishing eliminated 900 jobs in the past two years alone. Don't be surprised if Alden's directors decide Tribune hasn't cut deeply enough. As board members, they'll be well within their rights to argue for aggressive... Crain's Chicago Business
Teamsters prez says Dems 'Better have a message for us' at Iowa Forum
Dec. 4, 2019 | The President of the International Brotherhood of Teamsters, James Hoffa, is expecting more than 700 union members from across the nation to attend the Teamsters forum in Cedar Rapids Saturday, Dec. 7. [Watch the lifestream – RSVP here.] "I don't know where we're going to put them all. We'll put them outside. We'll put a TV outside," Hoffa said in an interview with Starting Line. "It's an exciting thing and I'm looking forward to it." Members of the 1.4 million-strong union will hear from six Democratic presidential candidates at the forum: Joe Biden, Cory Booker, Pete Buttigieg, Amy Klobuchar, Bernie Sanders, and Tom Steyer. Hoffa said the forum is one of the final steps in the endorsement process for the Teamsters, although there is no set timeline for the IBT's selection process… Iowa Starting Line
Applications now being accepted for 2020 JRHMSF scholarship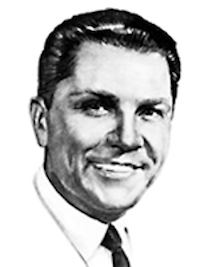 Dec. 3, 2019 | The application process is now open for the James R. Hoffa Memorial Scholarship Fund's 2020 college and vocational scholarship programs for the sons, daughters and financial dependents of Teamsters. In 2019, $1.2 million was awarded in academic scholarships for the children of Teamster members – including Ashley Goudy, daughter of a Local 355 retired UPS Teamster. Many scholarships to support the costs of vocational/trade school programs were also awarded. Visit the scholarship fund's website for information on who is eligible to apply and how to apply. The application deadline is March 2, 2020.
Biden campaign workers choose Teamster representation
Dec. 3, 2019 | Approximately 120 field organizers for Vice President Joe Biden's national presidential campaign joined Teamsters Local Union 238 in Cedar Rapids, Iowa this week, becoming the latest group of political workers to gain union representation with the Teamsters. Teamsters Local 238 has been at the forefront of organizing political workers during the presidential race, representing campaign workers with Sens. Booker and Klobuchar, and the staff who work for the Iowa Democratic Party. "Political campaign workers deserve a voice on the job as much as anyone," said Teamsters General President James P. Hoffa. "These workers, who face the prospect of long, pressure-filled hours on the campaign trail, need a strong partner like the Teamsters Union that will fight for their rights." Yahoo Finance
Older news items are available at 355 News.
| | | |
| --- | --- | --- |
| | | |
| | | |
| | | |
Dec. 4, 2019 |

WAGES

|… The data on this are very clear. The weekly wage for the median worker, a worker in the middle of the wage distribution, has outpaced prices by just under 5 percent over the last four years, translating into an annual rate of real wage growth of 1.1 percent. The weekly real wage for workers at the cutoff for the bottom tenth of the wage distribution has risen by almost 10 percent over the last four years, an average of 2.2 percent a year. These rates of wage growth aren't spectacular, but in a context where we have gone more than four decades in which the typical worker has seen little benefit from economic growth, this is a positive sign. It also confirms the view that some of us have been pushing: that low rates of unemployment give workers the bargaining power necessary to secure real wage gains... TruthOut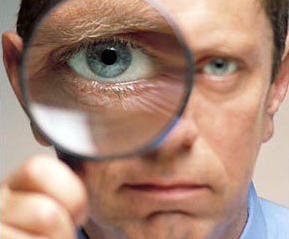 Dec. 3, 2019 |

LABOR UNIONS

| Google's computers are spying on its workers. Anytime a Google employee uses an online calendar to schedule a meeting involving more than 100 co-workers, management gets an alert—a great way for the anti-union corporation to sniff out union organizing efforts. Lots of other employers also would like to put union organizing campaigns under surveillance. And they'll have their chance if the National Labor Relations Board gives corporations a free hand to snoop on employees, as two of the board's right-wing members, John Ring and Marvin Kaplan, evidently want to do. Ring and Kaplan want to reconsider the longtime ban on labor spying. It's a sleazy idea, but typical for these two. They're part of a three-member Republican cabal that's taken over the board and issued a string of decisions eviscerating workers' rights and giving ever more power to corporations… TruthOut
Dec. 2, 2019 |

OPINION

| Jimmy Hoffa used to say he'd be forgotten 10 years after his death. This was an uncharacteristically unintelligent judgment. Forty-four years after his murder on July 30, 1975, Hoffa is still famous enough that one of the most celebrated movies of the year, "The Irishman," which arrived on Netflix this week, is about the man who claims to have killed him, Frank Sheeran. For a labor leader, such a level of fame is not only extraordinary; it is unique. Of course, to many, Hoffa is notorious…

The Washington Post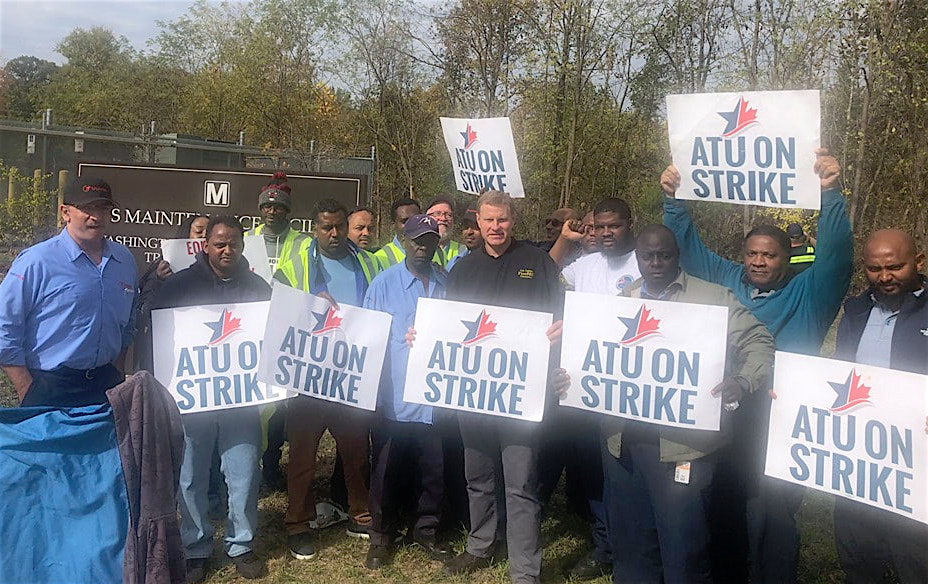 Nov. 27, 2019 |

JOBS

| (

Click image to enlarge.

) […] any cost-saving, as Transdev workers pointed out at the board meeting, comes from cutting worker pay and benefits as well as public safety measures. That's why the striking workers are taking aim not just at their direct employer, but at WMATA's push towards privatization — a decision that not only creates a tiered working structure for transit workers but also blurs accountability for public transit. A bus driver working for Transdev and one employed in-house by Metro might do the same job and drive the same bus. But the Transdev employee makes $12 less an hour, according to Amalgamated Transit Union Local 689, which represents the striking workers… Truthout
Nov. 26, 2019 |

ECONOMY

| Eighteen states rang in 2019 with minimum wage increases — some that will ultimately rise as high as $15 an hour — and so far, opponents' dire predictions of job losses have not come true. The data paint a clear picture: Higher minimum wage requirements haven't reduced hiring in low-wage industries or overall. Opponents have long argued that raising the minimum wage will cause workers to lose their jobs and prompt fast-food chains (and other stores) to raise prices… Axios