Local and National Union News
Contract vote on master agreement being conducted by electronic ballot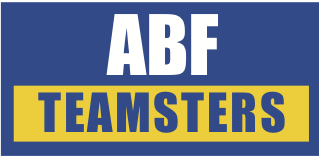 Apr. 19, 2018 | Voting on the proposed changes to the ABF National Master Agreement is being conducted electronically. Voter information and instructions for voting will be mailed to all eligible members (on or about) today, April 19, 2018. Click here for further information.
Teamsters head to Capitol Hill to discuss pension reform
Apr. 19, 2018 | Top Teamster officials twice headed to Capitol Hill in the last week to brief House and Senate staffers on legislation backed by the union that would stabilize failing multiemployer pension plans. Led by John Murphy, an International Vice President-At Large who has headed the Teamsters' pension reform efforts, the union educated congressional aides about the Butch Lewis Act of 2017 and the history of troubled pension plans… Teamsters
Report: New ABF/Teamsters contract suggests union negotiators won the day
Apr. 18, 2018 | The first independent analysis of the proposed five-year labor contract between Fort Smith-based ABF Freight and the Teamsters suggests the union negotiators won the day. An April 13 investor note from Little Rock-based Stephens Inc. concludes that the agreement favors the Teamsters "more than what we previously expected." talkbusiness.net
Anne Arundel County Teamsters ratify new contracts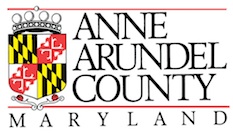 Apr. 17, 2018 | Correctional program specialists (CPS), deputy sheriffs, fire battalion chiefs, and park rangers employed by Anne Arundel County approved earlier this month new collective bargaining agreements with one year terms. Highlights of the contracts include general wage increases with additional increases to minimum and maximum scales; merit increases; maintenance of health, optical and dental insurance; and a wage re-opener provision should the County Council fail to fund any part of the agreements. Specific to the CPS contract is the addition of a wellness bonus, new this contract. Specific to the park rangers contract is a new retention bonus. Specific to the battalion chiefs contract is an increase in extra shift bonus pay. Specific to the deputy sheriffs contract is a new rank of deputy sheriff corporal, to be paid at a higher percentage than the corresponding steps for deputy sheriff.
Hoffa discusses death of Memphis XPO warehouse worker, and reports of other XPO violations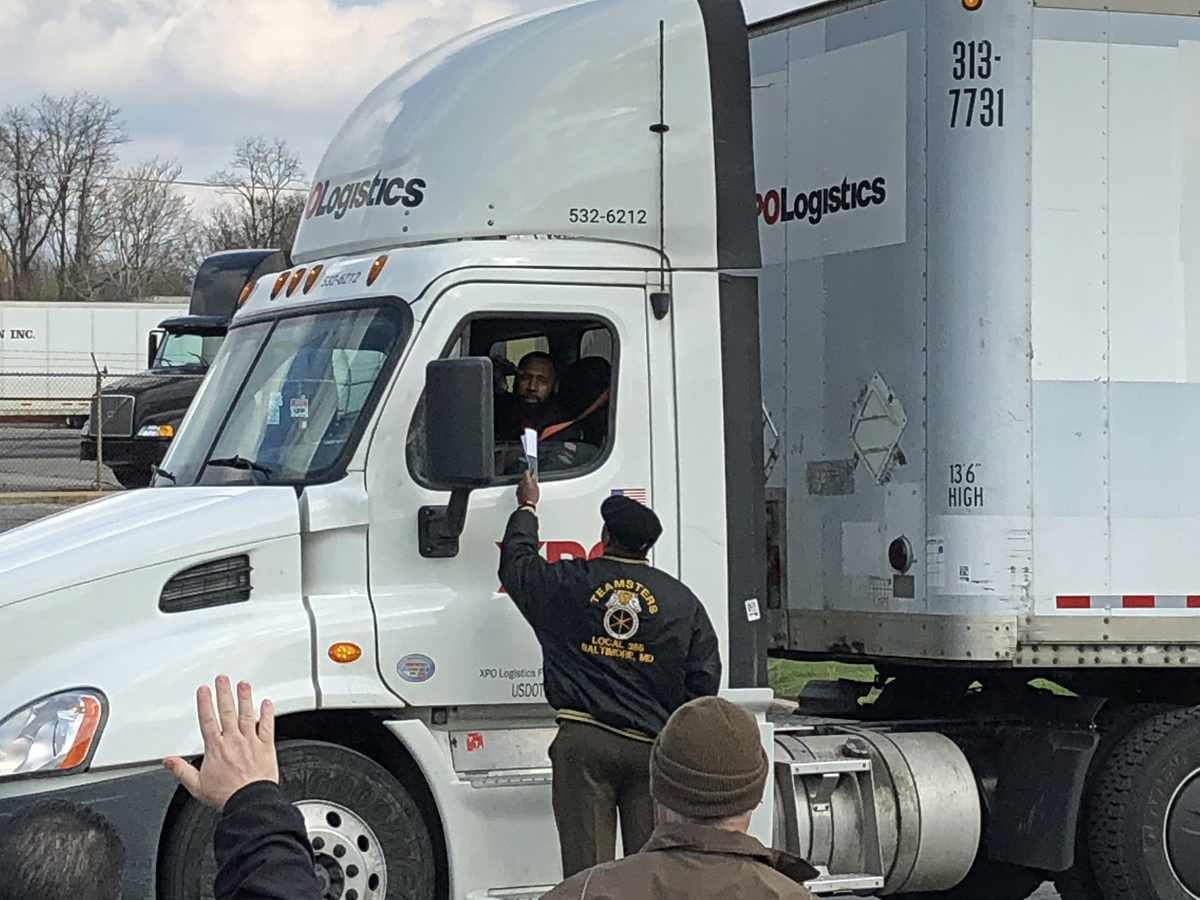 Apr. 16, 2018 | President Hoffa was on the Leslie Marshall Show last week to discuss the suspicious job site death of an XPO warehouse worker and multiple accounts of sexual harassment and discrimination at the Memphis warehouse facility. The Teamsters are fighting to win respect and dignity for XPO workers. Listen to the interview here. Photo: Local 355 members distributed union information last week near XPO facilities in Baltimore.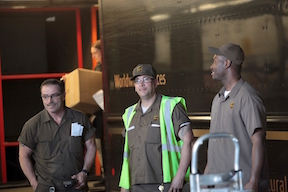 Contract negotiations update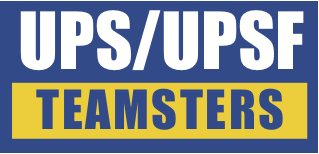 Apr. 16, 2018 | The Teamsters National UPS Negotiating Committee concluded the sixth round of negotiations last week and focused on subtracting and other issues. The UPS Freight National Negotiations Committee made strides on compensation claims, equipment and safety, and other issues. "This week was very productive in terms of moving forward on the issue of subcontracting, which continues to be a major issue for our members in many areas of the country," said Denis Taylor, Director of the Teamsters Package Division and Co-Chairman of the Teamsters National UPS Negotiating Committee. "We are in a good position now to move into economic proposals and will continue to keep the members update on our progress." Click here for details.
| | | |
| --- | --- | --- |
| | | |
| | | |
| | | |
April 20, 2018 |

UNIONS

| The Supreme Court is poised to bring "right to work" (RTW) to the public sector. Conservative, anti-labor forces see this as a blow to labor and are providing the financial and ideological support for the effort... Janus will be an enormous blow. But it does not have to mean the end of the labor movement. As teachers in West Virginia have made clear, a militant, determined group of workers fighting strategically can prevail in spite of labor law stacked against them… Jacobin Magazine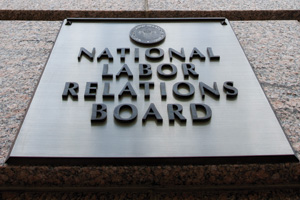 April 19, 2018 |

WAR ON WORKERS

| The National Retail Federation (NRF) issued a letter to federal officials Wednesday asking them to rescind a recent rule which speeds up union elections. Former President Barack Obama oversaw a very active administration when it came to labor policy. The purpose was to better protect workers by strengthening regulations and unions. The National Labor Relations Board (NLRB) ushered in changes to union election procedures in those years which critics have called the "ambush election" rule. The rule shortens the amount of time union elections are held from a typical 38 days to as little as 10 days. The NRF is calling on the board to end the rule outright, or at least make significant modifications. Inside Sources
April 18, 2018 |

TRADE AGREEMENTS

| […] Most experts still deem it unlikely that all current CPTPP members will welcome the U.S. back with open arms, especially if the president makes tough demands. Last week, trade ministers from Australia, Japan and Malaysia made clear that they would welcome the U.S. joining the CPTPP, but that the U.S. should not expect substantial changes to be made. Second, while agricultural interests, farm-state members of Congress and some manufacturers are keen to rejoin the Asia-focused trade pact of Pacific nations, U.S. unions are not… The Hill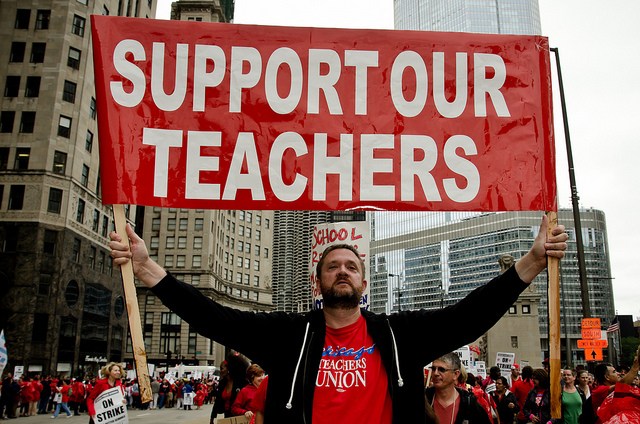 April 17, 2018 |

STRIKES

| The successful strike by teachers in West Virginia in March has kicked off a wave of organizing and walk-outs in other places, including Oklahoma, Arizona, and Kentucky. To appreciate the significance of this movement, it's worth looking at the wave of attacks on teachers' unions that swept the country starting back in 2010, as labor relations scholar Étienne Cantin did in a 2012 paper. When teachers' unions rose up in the 1960s and '70s, using radical and often illegal techniques to gain recognition, they relied on the rest of the labor movement for support… daily.jstor.org
April 16, 2018 |

JOBS

| Is the future going to be a workers' paradise? Maybe not, but leverage in the workplace may finally be shifting from bosses to the rank and file after a lost decade for labor. The stage is set, according to a new survey of the U.S. and global labor markets. The world economy is stronger than it's been in years, good talent is increasingly hard to find and an aging population suggests labor shortages are only going to get worse in developed countries. The result: Companies will have do more to recruit or retain employees with higher pay, better benefits and improved working conditions…

Market Watch