Federal Worker Unions Head for Court Showdown with Trump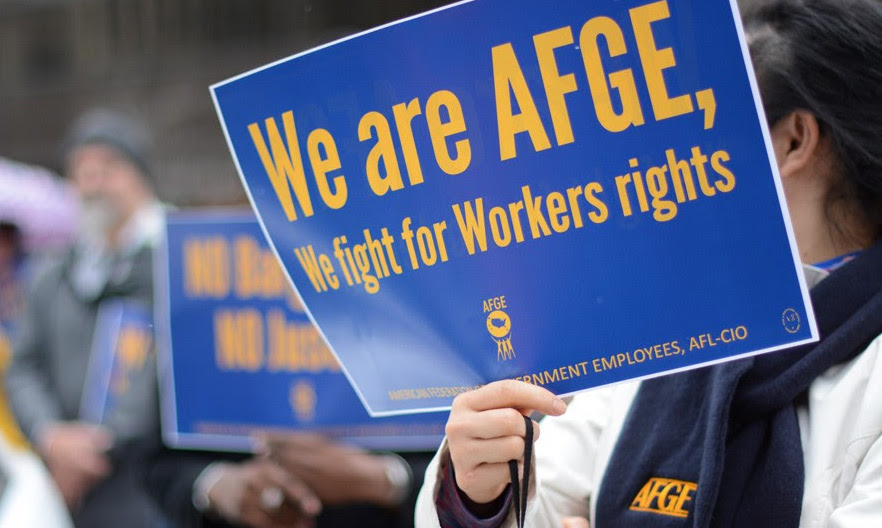 July 12, 2018 |

PUBLIC SECTOR UNIONS

| Unions representing federal workers are headed for a July 25 federal court showdown with President Trump over his executive orders – which started taking effect July 1 – stripping workers of many rights. The legal fracas before U.S. District Judge Ketanyi Brown Jackson in D.C., sees almost two dozen unions, led by the Government Employees (AFGE) and NTEU, challenging the legality of Trump's three anti-federal worker executive orders "a direct assault on the constitutional rights of federal workers and a challenge to the democratic principles on which this nation was founded." Consumer watchdog Public Citizen submitted a friend-of-the-court brief, signed by four lawmakers, saying Trump's orders break civil service law and would harm not just the workers but the country. In a separate letter, three Senate Democrats also backed the unions. ~ Press Associates, Inc.